While our national debt shoots up by £120bn a year, while immigrants swarm into the country to live well in Benefits Britain, while religious and racial tensions threaten our communities, our leaders seem to spend much of their time on policies that have nothing to do with the serious problems facing the country. First there was same sex marriage (SSM), now it's the privatisation of the Royal Mail. But why have these issues become priorities for the Government?
As I pointed out in a previous blog http://www.snouts-in-the-trough.com/archives/5210  the real reason Britain and France were rushing to legalise  SSM was because of a ruling by the European Court of Human Rights. But our leaders never mentioned this as they knew if people understood the real reason for SSM legislation, there would be a massive surge in support for UKIP.
And now we have the privatisation of the Royal Mail. Why? To comply with a series of EU directives on the liberalisation of the European postal services market
http://ec.europa.eu/internal_market/post/legislation/index_en.htm
"The purpose of Community policy in the postal sector is to complete the internal market for postal services and to ensure, through an appropriate regulatory framework, that efficient, reliable and good-quality postal services are available throughout the European Union to all its citizens at affordable prices. The importance of postal services both for the economic prosperity and social well-being and cohesion of the EU make this a priority area for Community action"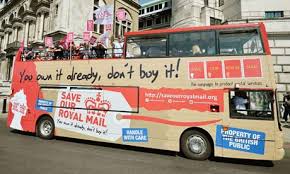 Originally EU directives allowed countries to keep basic letter delivery, what the EU called "reserved areas", out of the private sector. But Directive 2008/6/EC amended the initial Postal Directive (97/67/EC) as amended by Directive 2002/39/EC by defining 2010, and for some Member States 2012, as a final step in the process of gradual market opening.
"According to the Directive, Member States must abolish any remaining reserved areas by 2010, with the possibility for some Member States to postpone full market opening by two further years as a maximum".
So there you have it – by 2012 at the latest, our Government had to start the process of selling off the Royal Mail to comply with EU directives.
Cameron knows this, Cable knows this, Clegg knows this – but none of them will admit this as they're afraid this would encourage people into the arms of UKIP.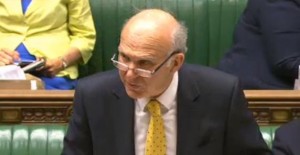 As for Labour – why aren't they screaming out about the glorious Royal Mail being flogged off? Why aren't Labour protesting about how many postal union workers will lose their jobs as a result of privatisation? You guessed it. Labour too, being EU stooges, don't want us to know the real reason for selling the Royal Mail as postal union members would be furious if they knew their jobs were being sacrificed to satisfy the whims of our masters in Brussels.