(weekend blog)
Party time in Beirut?
Firstly it might be worth mentioning that the next few months are really going to be party party party in Lebanon's capital Beirut: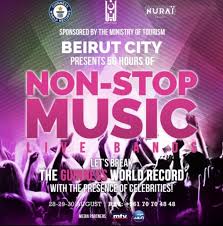 Of course, ordinary people won't be partying too much. Almost 200 are dead and about 300,000 may have had their homes damaged: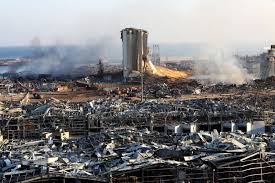 But for Lebanon's billionaire political leaders and their bankers the good times are coming. After the Beirut port explosion, hundreds of millions, or even billions, in international aid will pour into Lebanon. And almost all of it will be stolen by Lebanon's already billionaire, utterly corrupt, utterly incompetent, self-serving, self-enriching rulers and shoved into their already-bulging offshore bank accounts by their ever-helpful, equally corrupt bankers:
Meanwhile Lebanon's (IMHO) monumentally corrupt president has pledged "swift justice". But at the same time he has rejected widespread calls for an international probe, telling a reporter he saw it as an attempt to "dilute the truth". No doubt Lebanese police investigators will be much more amenable, than international investigators, to reporting the 'truth' that suits Lebanon's looting and pillaging ruling elites.
Hooray for Lebanon! Hooray for Lebanon's billionaire rulers!
Heatwave – I blame our useless government
Yesterday was so hot that it made me and lots of other people really angry/furious/outraged (delete as appropriate)
This is obviously all the fault of our hopeless joke of a Prime Minister – Bo Jo the clown Johnson – and his evil, quarantine-breaking dark lord side-kick Cummings. By spending so much time on getting Brexit done, they have let the sun get totally out of control. So now we will have record temperatures this weekend with no attempt by our hopeless politicians to make provisions for it.
Boris, you were warned that there could be a heatwave. In August 2003 the UK experienced heatwave conditions lasting 10 days and resulting in 2,000 deaths. During this heatwave, a record maximum temperature of 38.5 °C was recorded at Faversham in Kent. So you should have known that there would have been another heatwave some time in the future.
Moreover, Britain's weather forecasters were predicting this weekend's heatwave as recently as last week. But has your useless government planned for it? No! If you'd listened to the science, you'd have known it would be hot this weekend. Then your government could have taken action and the country wouldn't be in the dreadful mess it now finds itself in with millions at risk of losing their lives on Britain's 'beaches of death' and in Britain's 'back gardens of death'.
I went to the shops yesterday and the shelves had been stripped of sun-tan lotion and other PPE (pink-skin protective equipment):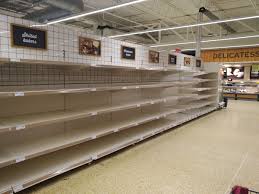 Moreover, you can't get a paddling pool (PPE – paddling pool equipment) for love nor money. I asked the assistant when they would be getting any more PPE (paddling pool equipment) and they said they didn't know. A paddling pool is surely one of the most basic items every household needs whenever there's a heatwave and there aren't any available! Why didn't your government have a national stockpile of paddling pools available for emergencies like this weekend? After all, it's only 17 years since the disastrous 2003 heatwave. There should have been national emergency stocks of paddling pools all around the country. Maybe even in damp, gloomy, ever-rain-swept, miserable, ever-whining, benefits-dependent Scrotland?
My question to you, Boris, is why? Why are we in this awful mess? Why haven't you organised emergency flights bringing paddling pools direct from disease-ridden China? OK, I realise that being Made in China all the paddling pools would have leaks and be useless: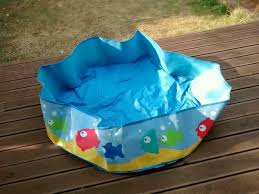 But even a leaking, useless paddling pool from China is better than nothing at all.
I am furious at your Government's incompetence, Boris. We the British people expect our government to protect us from everything so we don't have any responsibility for our own decisions. And what do we get?
hot weather
the sun out of control
beaches of death
back gardens of death
no pink-skin protective equipment (PPE)
no paddling pools (PPE)
Boris, after this totally predictable hot weekend and your government's failure to put in place proper planning, you and your useless government are destined for the dustbin of history.
Sir Keir would have handled it differently. He is going to tell us how … very soon, very soon indeed. Perhaps.