Every year about 46,000 people have strokes in Britain. About 22% of these stroke victims will require 24-hour care for the rest of their lives. That's 10,120 more people requiring 24-hour care every year.
If these 10,120 people with severe complications after their stroke have any assets – some savings, a home, a few shares or unit trusts – they will have to pay for their 24-hour care themselves until their assets fall below £23,250 (England and N. Ireland, £26,250 – Scotland, £23,750 – Wales).
For 24-hour care, a victim of a serious stroke will probably end up paying anywhere from £50,000 to £60,000 a year for care. So, if they have say £30,000 in savings and a house worth £200,000, after about three to four years (if they survive that long) they're going to be virtually destitute and have to rely on their local council funding their care in the cheapest care home the council can find.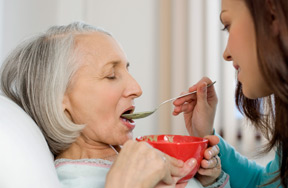 About 80% of stroke victims are aged over 75 and their children may even be close to pension age. So they probably don't need the stroke victim's money as an inheritance. But a serious stroke and the ensuing £50,000 to £60,000 a year care costs are perhaps more problematic if the stroke victim had been planning to help pay part of their grandchildren's university fees or make a contribution to a deposit on the grandchildren's first home.
It seems that having a serious stroke is possibly the fastest way to go from being financially comfortable to total impoverishment.
So, what's the moral from today's short blog?
Enjoy your money while you can!
You can't enjoy it sitting drooling and incontinent in front of a TV after a serious stroke while making the owners of a care agency or care home multimillionaires.