In 2007, I ghost-wrote and published at my own cost a truly amazing (in my humble opinion) book called WHO CARES?  It tells the story of Midland housewife Amanda Steane's husband Paul.
Paul Steane went into hospital for minor surgery. After repeated mistakes and neglect by inexperienced doctors and over-worked nurses in filthy wards, Paul emerged a helpless invalid. In constant pain and unable to walk, communicate or breathe properly, he took his own life to spare his family the burden of looking after him.
Hospital management tried to avoid responsibility by claiming that key parts of Paul's medical records were 'lost'. But a nurse, outraged at how Paul was treated, sent Amanda copies of the 'lost' medical records. These showed that hospital managers were probably lying and the police started to investigate.
(It's a great story and would make a wonderful Christmas present)
In the years since the book's publication, Amanda has been invited to give talks to over 10,000 nurses in several countries. But I have totally failed in interesting an organisation/charity – The Patients' Association – in Amanda's story and in the help she could provide them. Every time I contacted The Patients' Association, I was fobbed off. It was as if they were behaving like overly pious, holier-than-thou would-be saints desperate to protect their territory from any outsider intruding on their chosen stamping ground.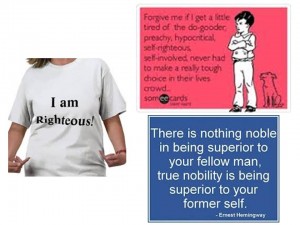 When researching my latest book THE GREAT CHARITY SCANDAL I found the people I talked to at our larger charities arrogant, self-important, sneeringly morally superior and very self-defensive. Oxfam were the worst.
Recently our flame-haired prince of passion, Prince Harry, was asked what he had learnt from running one of his charities. One answer he gave was that he had found that many people were only in the charity business to boost their own egos.
A couple of days ago, I was contacted by the founder of a small charity (£180,000 a year) dealing with a condition affecting older people. Her experience was that the major charity in that area (turnover £70m a year) saw her charity as a threat to their dominance of that sector. I'll let her explain:
"My particular nemesis is (name of a major charity) which is about as bloated and wasteful as they come. You should see all the expensive and extraneous merchandise  they give away at conferences.  We're so mean that there has to be a good reason for us not to charge for a wristband."
"At the big national dementia conference in Brighton the other week I learned from Prof ……….., who is an eminence gris of geriatric psychiatry,  that (name of the major charity) is now totally corporate with no volunteers in any position of responsibility."
"They have always been hostile to us. The previous CEO actually once referred to me as "the enemy" . Shortly after I started our charity, they changed their tag line to "leading the fight against dementia". They were given the secretariat of the Parliamentary Working Group on Dementia and refused to allow us a place as a stakeholder. I don't know how they can possibly feel threatened by us."
So, beware the holy, the pious, the morally superior, the judgemental, the self-righteous. Often they're just greedy, self-serving, egotistical cowards hiding behind their cloak of feigned altruism in order to boost their own careers, social standing and sense of self-importance.