As the BBC bleats and moans about the brave, freedom-loving, peace-loving Syrian rebels being forced out of Homs and being betrayed by the world, I thought it might be worth producing an infographic guide to the Syrian conflict.
On the one side we have President Bashar "Basher" Al-Assad (click to see more clearly)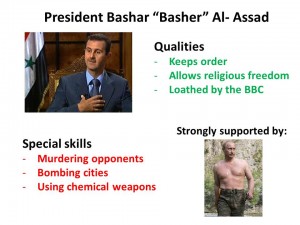 And on the other, we have the courageous warriors of the Syrian opposition (click to see more clearly)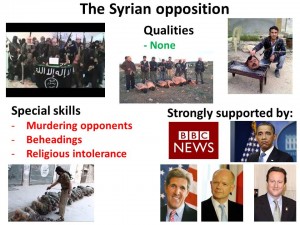 Conclusions:
1. As usual it seems that our useless leaders may have backed the wrong side
2. I suspect most people in Britain feel we should leave the Syrians to their mutual slaughter and hope that both sides lose.