After writing about the EU for two days, I was going to change the subject today. But then a reader kindly sent me these photos of the European Parliament "hard at work".
Here are a few photos showing our busy MEPs (click on pictures to see more clearly)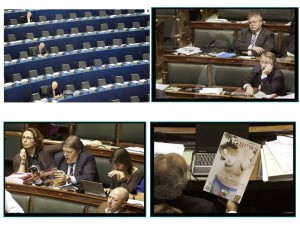 And here are a few more: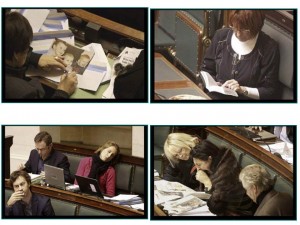 And these three MEPs look like they had a tough night in Brussels' bars and restaurants (and brothels?) all at our expense:
Just more evidence that we ned to get out of this corrupt, worthless socialist nightmare. More evidence we all need to vote UKIP at every opportunity.
Title for my next book
Many thanks to those readers who sent in suggestions for the title for my next book. It looks like the winner is going to be the delightfully short and blindingly obvious DON'T BUY IT! It cost me £100 as I was too stupid to think of this myself.