Yesterday, I wrote about the questionable contribution made to Britain by our 300,000-strong Somali community in which around 65% of men and 90% of women are economically inactive. Looking at the chart produced from figures from the Office for National Statistics, I noticed something very odd: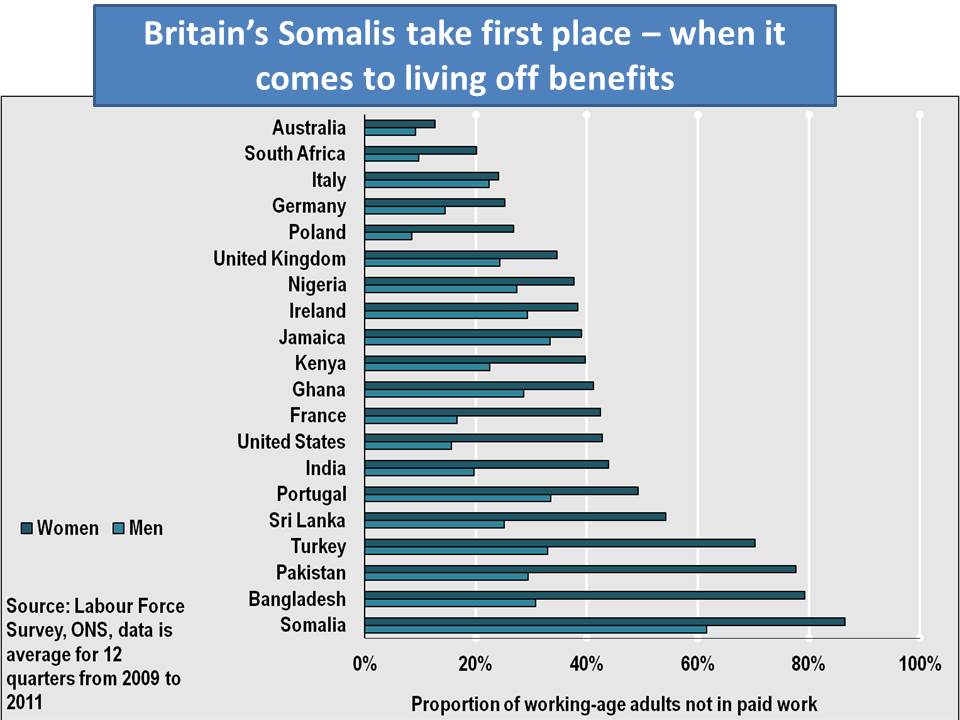 The four communities with the highest levels of worklessness – Somalis, Bangladeshis, Pakistanis and Turks – all come from Muslim countries.
I found another study done by the Office for National Statistics on levels of unemployment and intention to work by ethnicity: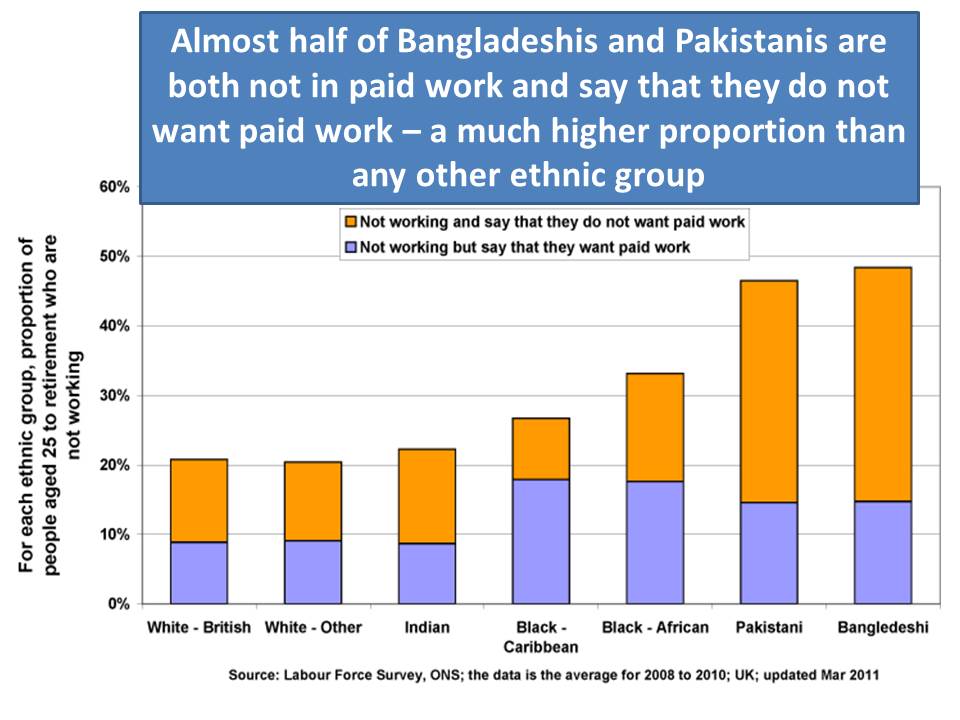 This doesn't split out the level of activity of Somalis, but does show that the percent of Bangladeshis and Pakistanis (both from Muslim countries) not working and not intending to work is much higher than for other ethnicities.
Either the people at the Office for National Statistics are really nasty racists and Islamophobes who deliberately and hatefully produce figures designed to malign Britain's much-treasured Muslim community or……………………….
I can't really think of any other explanation, can you?
(click on title to leave a comment or to see comments)