Apparently there was some kind of Marxist/Socialist Festival in London at the weekend.  Journalists from the Times and Telegraph went to the festival, saw that the few attendees were mostly rather sad-looking 60-year-old, sandal-wearing former hippies and wrote articles about how Marxism/Socialism was a spent force in Britain.
But these journalists may have completely missed the point. The Marxists and Socialists aren't at these festivals – they are busy lucratively running many of the institutions that have power over us.
Let's start with the EU. The president of the EU commission, Barosso, was one of the leaders of the underground Maoist MRPP (Reorganising Movement of the Proletariat Party, later PCTP/MRPP, Communist Party of the Portuguese Workers/Revolutionary Movement of the Portuguese Proletariat).
The EU is not run by the European Parliament. All new laws come from directives issued by unelected commissioners (or Komissars as they used to be called in Soviet Russia). Former Soviet leader, Mikhail Gorbachev is credited with having once said "The most puzzling development in politics during the last decade is the apparent determination of Western European leaders to recreate the Soviet Union in Western Europe". As for the European Parliament – 623 out of 736 MEPs belong to leftist parties.
In Britain, whole areas of public life are dominated by people with Marxist/Socialist backgrounds and views.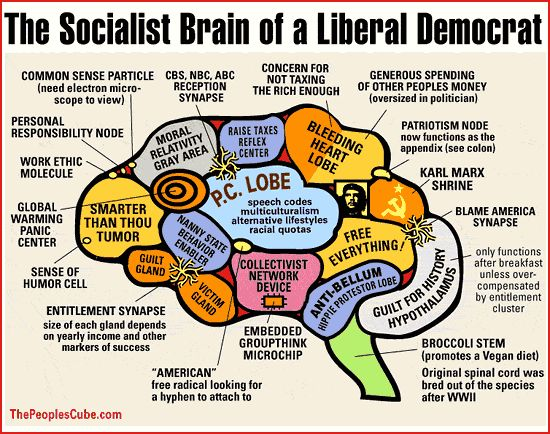 The BBC (once known as the Blair broadcasting Corporation) has long since abandoned any attempt to be politically neutral and has spent the last decade enriching its top executives while ridiculing anybody who dared suggest that allowing over 5 million immigrants into crowded bankrupt Britain was not a good idea and anybody who dared question the new religion of Man-Made Global Warming. And now the BBC is actively campaigning against government plans to put an incredibly generous £26,000 per year cap on benefits.
The widely loathed £270,000-a year chief executive of the NHS, Sir David Nicholson, joined the Communist Party of Great Britain in 1967 after graduation, and remained a member of the party until 1983. This one-time radical, who used to regard political honours as elitist symbols of bourgeoisie government, was happy to be knighted in 2010. As a former communist, Sir David clearly knows what's best for us and seems to have been awfully close to some of the worst scandals and cover-ups in the NHS's history.
The Met Office seems to have become a branch of the Labour Party and has long since lost any credibility due to its increasingly contorted efforts to blame everything – hot weather, cold weather, wet weather, dry weather – on the myth of Man-Made Global Warming so beloved by Ed Miliband who brought us the catastrophe of the Climate Change Act which has pushed up energy costs and destroyed tens of thousands of British jobs.
Our politicised police seem to spend more time persecuting and prosecuting people for political incorrectness than they do catching the people who commit the ever-increasing number of burglaries – up from 651,000 in 2009/10 to 745,000 in 2010/11 – a rise of 14.4%.
And in Academia, left-wing views are the accepted norm. For example, Britain's top neuroscientist, Susan Greenfield, recently said: "climate change can only end in disaster". This is clearly complete and utter balderdash. But people like her get away with unfounded garbage like this because nobody dares question the new left-wing orthodoxies.
A reader of a national newspaper recently commented: "The real genuine and truly dangerous Marxists hold top positions in the establishment and are paid gigantic amounts of money by the state. They go about their work in the CPS/civil service/MOD/quango land/DECC/NHS and a hundred other places in secret."
Seeing what is happening in our society, many people might be inclined to agree.
(Sadly, for me, nobody seems to have bought a copy of my latest book GREED UNLIMITED for the last few days. Oh well, at least I'll have plenty of copies to burn on the fire this winter to keep me warm)