Monday/Tuesday blog
Who do you trust about the supposed "Climate Crisis"?
Ignorant nobodies like myself?
Or reliable experts like the BBC?
And all the mainstream media?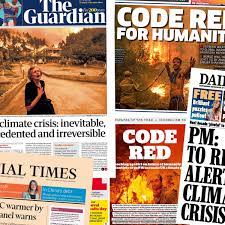 Perhaps Neil Oliver can help you decide?
Though personally I'm a little annoyed with Mr Oliver. I sent him a copy of my book THERE IS NO CLIMATE CRISIS when it was first published in June 2021 and in the almost two years since then he has not thought to interview me about the book. But I guess he hasn't even looked at it – if he had, he would be much more knowledgeable about the climate scam than he appears to be.