(Friday blog)
I'm not sure how many people have been stabbed, shot and/or murdered in London so far this year. But I know there have been more than one a day this week. And I suspect that London's fabulous, selfless, public-servant mayor, Sadiq Khan, will be going for a record year in 2019.
As the useless Sadiq Khan and the even more useless Met boss Cressida "Dickless" Dick scratch their politically-correct heads as they try to find out why violent crime is shooting up in London, I wonder if I could possibly help them find the real reason?
Here are pictures of a bunch of people killed in Sadiq Khan's violent London twinned with Mogadishu: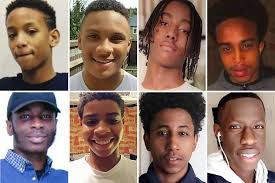 and here are some more: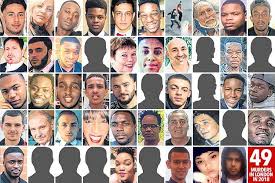 It seems to me that the majority have something in common. But I just can't put my finger on what this could be. Hey, let's have a stab at guessing what most of these victims might have in common. Let's have a shot at finding out why violent crime is shooting up. I've got an idea! Could it be that the majority of those involved in London's crime epidemic come from a diverse, multi-culturally enriching background? Could it be that the majority come from an immigrant background?
No! That's not possible as such a conclusion would be politically-incorrect. Such a conclusion might represent "hate thought". So, to be politically correct we must conclude that the increasing violence on London's blood-soaked streets has "nuffink to do wiv immigration".
And so the search for the ever-elusive reason violent crime in London is shooting up must go on.
And here, for anyone who hasn't yet seen it yet, is a short (3 mins) (rather brilliant, I think) video I made about Khan's blood-soaked streets of London. Please click on the YouTube logo in the lower right-hand corner to get the link for the video and recommend it to your contacts as I need to increase the number of views: