Marine Le Pen, Donald Trump, Nigel Farage, Viktor Orban, the German AfD party – they all have something in common. They're all trying to preserve their country's national identity and for this they've all been branded as racists and bigots and even Nazis by the sneering ruling elites and their obedient lackeys in the media.
Also they're usually referred to contemptuously as "populists". I looked up "populist" in the dictionary and the definition was "representing or relating to the ideas and opinions of ordinary people". That's perfect, isn't it? As the elites hijack our democracies to flood us with immigrants in order to destroy any sense of national identity, the elites and their media have managed to turn the word  "populist" into an insult. But if our democracies actually worked for ordinary people, the word "populist" should be a term of praise and "elitist" should be the insult.
London is a huge achievement for the ruling elites. Only about one in three Londoners is ethnic British (a fact not mentioned by anybody in the media during the recent London mayoral elections). Two thirds of 'Londoners' are actually foreigners who have no sense of being British and no intention of adopting British values. So, they will always vote for more immigration and more handing power to the corrupt, wasteful, undemocratic EU.
As I've written before, the EU Referendum is a battle, probably the final battle, between the people and the elites. If the Remain campaign wins, Britain is lost forever and the migrant hordes will flood in, overwhelm us and put our country on the same path as Sweden and Belgium – a downwards spiral towards becoming a poverty-stricken, excrement-covered, intolerant, violent Third-World hell-hole.
Across Europe we're seeing a new "Peasants' Revolt" against the ruling elites' plan for creating the continent of Eurabia.
Here's an excellent article from (perhaps surprisingly) the Daily Telegraph describing the new "Peasants' Revolt":
http://www.telegraph.co.uk/news/2016/05/07/ignore-the-sneering-elites—donald-trump-can-win/
The last "Peasants' Revolt" didn't end too well for the peasants and their leader Wat Tyler. This time let's all vote "Leave" so we can fight back against the sneering, self-serving, lying elites and turn this:

into this: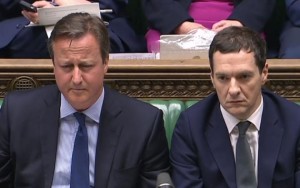 This time, the peasants can win!
We just have to have the confidence and self-belief to defy those who have power over us!