Here it is – the Snouts-in-the-trough.com 'Global Warming Hoax' quiz.
1. 16 years ago, we were told by the Warmists that the earth's temperature would rise by 0.5 degrees by now. How much has it actually risen?
A: 1.25 degrees        B: 0.5 degrees          C: 0 degrees
2. In 1999, Al Gore U.S. Vice President and presidential candidate had a declared net worth of $1.7m. How much is it estimated that he has earned since then from lucratively riding the Global Warming bandwagon?
A: $50m      B: $100m       C: $200m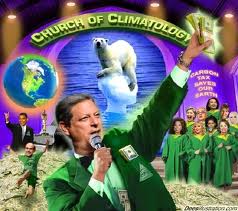 3. Tory MP Tim Yeo has been hugely influential in the move to cut CO2 emissions and increase energy from renewable sources. In addition to his £66,000 MP's salary, about how much does Tim Yeo earn each year from helping renewable energy companies?
A: about £30,000        B: about £66,000      C: about £100,000
4. Lord Deben (formerly John Gummer) chaired the Climate Change Committee which decided how much Britain's CO2 emissions should be cut. Before that, he received an undisclosed pile of money as chairman of a firm trying to build a new power plant, Was that plant?
A: Shale gas extraction       B: Nuclear power      C: The world's biggest windfarm
5. Human activities add how much to greenhouse gases?
A: 20%      B: 10%        C: 5%      D: 0.3%
6. Which world-famous "scientist" was included in a study which claimed that 97% of scientists believed Global Warming was due to human activity?
A: Daffy Dack         B: Dick Dastardly        C: Al Gore        D: Thomas the Tank Engine
7. What has happened to the Arctic sea ice in the last 12 months?
A: Decreased by 50%       B: The same        C: Increased 50%
8. How much does combatting the myth of Anthropogenic Global Warming cost UK households each year?
A: £3m         B: £30m             C: £300m            D: £3bn
9. If we have one hot summer or warm winter, the Warmists claim this proves Global Warming is happening. If we have 16 years of absolutely no warming at all, the Warmists claim 16 years is not long enough to draw any meaningful conclusion about global temperatures – true or false?
A: True          B: False
10. Global Warming (if it is even happening) is caused by human activity – true or false?
A: True          B: False
I imagine this was too easy and, unlike our useless Coalition government, you got them all right.
Answers:
1. C     2. C     3. C    4. C       5: D      6: C      7: C        8: D         9: True         10: False
Oh, and here's a special bonus question sent to me by a reader:
11. Former energy minister Chris Huhne now has a high paying job with energy giant Zllkha Blomas.  This is because:
A  He is a scientifically qualified expert in energy
B  He is a figure respected and trusted by the public
C  His political contacts will enable the  company to pinpoint officials amiable to inducements