It now emerges that seven of the ten Paris attackers, who killed 130 people and left more than 360 others injured, slipped through Hungary's borders while posing as refugees: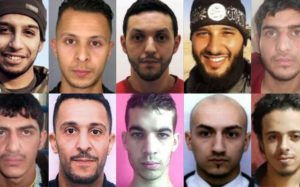 A handful of them are also understood to have taken part in the Brussels attacks last March, which claimed another 32 lives. Oooops!!!
A cynic might begin to think that our *sl*mophiliac rulers haven't a clue about who is actually in Angela 'Mad Cow' Merkel's invading M*sl*m migrant army. Although the Burkha Broadcasting Corporation and the mainstream media keep assuring us that the majority of these violent, backward, illiterate, unemployable, rape-obsessed subhumans are doctors, engineers, architects etc etc
Anyway, there are some pictures circulating on the Internet suggesting that some rather unpleasant people are moving to our once great continent:
These photos may be genuine. Or they may be photoshopped. Who knows?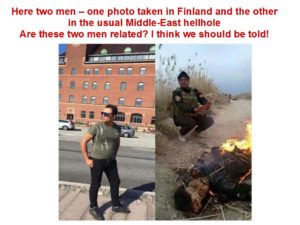 And what about this pleasant-looking chap?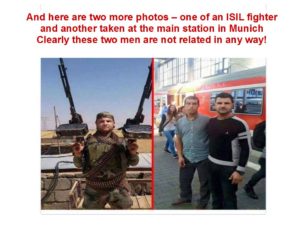 In spite of our rulers' assurances that they are in control, I think one might be justified in fearing that we are being invaded and we will be conquered by the 3Bs -bullets, bombs and birthrate.
But why our rulers want to destroy Europe – that's something I fail to understand