At www.snouts-in-the-trough.com, I'm always keen to provide readers with hopefully useful information. With much talk about pornography going around at the moment, I did wonder how much pornstars actually got paid.
For a mid-range actress, the rates seem so be something like:
$800 for a girl-girl scene
$1,000 for a guy-girl scene
$1,200 or more for anal sex
$4,000 or more for "double penetration"
Female porn stars can make about $88,000 to $100,000 a year doing two scenes a week. Pay for men tends to be around half that for females (hey! what about equality?) so the "average male," can make comparable income to a female but must perform about four scenes a week. Apparently (and I have no experience of this), men can earn similar rates to females in gay sex movies.
One former pornstar is quoted as having said, "Exceptional females or those in very high demand, can make their careers last close to 10 years at $249,600 a year, doing about four films a week. Exceptional males, who can make their careers last the longest at 15 years, will make slightly more, about $268,800 a year, but have to perform almost every day at about 336 scenes a year.
Rates seem to be falling. A decade ago the average female performer would make about $100,000 a year, but for many this has fallen to as little as $50,000 (in spite of inflation) as there is increasing competition for jobs.
As for porn films made in Russia and Eastern Europe – it seems that pay per performance is only about €500 or less.
I tried to find a suitable picture to help illustrate today's blog. But when I looked for "pornstars" on Google Images, there were plenty of suitably graphic pictures, but none that I would want on my website. I had to go through hundreds of photos of rather well-endowed men doing all sorts of things to women, that I'm not allowed to do, till finally I found this one: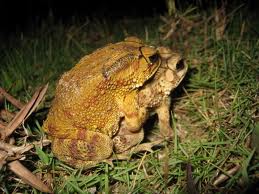 It seems to have been taken from a French porn movie. The actors seem to be having sex "doggy style". Or should that be "froggy style"? But I've no idea how much the participants got paid for their contributions to the film.
But looking more closely at the picture, I wonder if these really are Froggy pornstars or whether one of them – the one at the back – might not be that ghastly wrinkly old toad, former future French president, alleged pimp, alleged sex abuser, former head of the IMF – Dominique Strauss-Kahn: