Friday/weekend blog
If you watch the BBC or C4 News you'll know that the greatest President the U.S. has ever had – Joe 'what day is it today' Biden celebrated 'Earth Day' with a hugely successful video conference with world leaders in which they all promised to limit emissions of that deadly gas, CO2, in order to save our planet from turning into a fiery hell that will kill us all within the next few years.
Here's a nice picture of some of those world leaders during Joe's enormously successful Earth Day video conference. Can you spot the odd one out?
Yup, it's sleepy, creepy, senile Joe who is wearing a face mask. Maybe he's afraid of catching a computer virus?
Meanwhile, China and India keep building coal-fired power stations: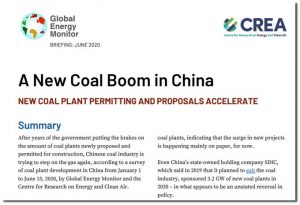 And China's CO2 emissions keep rocketing upwards:
Thank heavens we still have Sky News Australia to expose the climate catastrophist farce: