(Tuesday blog)
No, today's blog is not about the oppression of girls in Iran: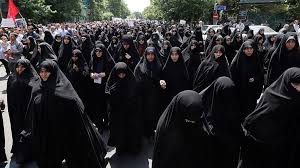 It's about how Iranian farmers have just buried alive about 16 million newly-hatched chicks while 33 percent of the country's population live in absolute poverty and six percent are starving and their children are stunted from malnourishment: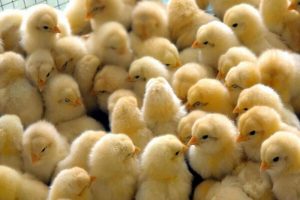 The farmers burying the millions of chicks claim they have to do this because they can't get the grain supplies to feed the birds. Meanwhile, the Iranian government is spending billions supporting all kinds of terrorist groups in the Middle East and in developing new weapons, missiles and military satellites. So, money doesn't seem to be in such short supply as grain for poultry farmers.
We do know that Iranian farmers can't get the grain they need. What we don't know is whether the grain is really unavailable or whether it is being hoarded by a small circle of billionaire Iranian businessmen with close ties to the regime so that they can destroy poorer chicken farmers and consolidate their lucrative near monopoly over the Iranian poultry business.
Oh, and by the way, the people who made this and similar videos have reportedly been arrested for harming Iran's image or some other similar ludicrous charge.
I rather doubt you'll see this story reported on the West-hating, Izlumophiliac BBC or C4 News. Just imagine the outrage from the likes of C4 News's Jon Snow, Kathy Newman, Matt Frei or the small, fat, sweaty guy with the long name if the USA had buried alive 16 million newly-hatched chicks. But when the Iranians do this, there's not a cheep of protest from the (IMHO) loathsome, West-hating hypocrites at C4 News.
Anyway, here's what's happening to 16 million newly-hatched chicks in the glorious democratic, Izlumic people's republic of Iran: