(Monday blog)
Can anyone trust Remoaner Hunt?
This story comes from the Guido Fawkes website.
We all know that Jeremy Hunt voted for the UK to Remain in the EU. However, now he wants to become PM, he seems to have slightly changed his mind and so claims he wants to lead Britain out of the EU.
Guido Fawkes reports that some of the most generous donors to Jeremy Hunt's campaign to become the next Tory leader have also contributed to Remoaner groups.
Of the nine major donors to Hunt's campaign in May, seven have also donated to pro-Remain groups and parties in recent years, accounting for almost £75,000 of Hunt's £104,000 raised. Almost three quarters of Hunt's total funding in May…
Andrew Law
Kenneth Costa
RTC Education Ltd
Some have even donated to the Lib Dems and a Labour Remain MP within the last two years:
Michael Watson
First Corporate Shipping Ltd
APPT Management Services Ltd
Overall that's over £225,000 Hunt's backers have donated to anti-Brexit campaigns, parties and politicians, before sticking their financial clout behind him.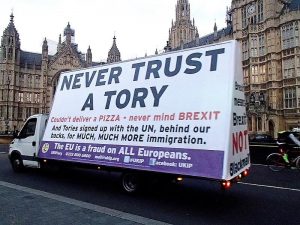 Tory members listening to Hunt promising to take the UK out of the EU might well be wondering what he's telling his hardline Remain donors that he isn't telling them…
'German' rapists
Here's a brief story from Germany and Spain. Four 'German' men have just been arrested for raping an 18-year-old girl on the holiday island of Mallorca. We even know the four alleged rapists' 'christian' names. No, they're not Kurt, Wolfgang, Fritz and Franz. The 'christian' names of the alleged rapists are Serhat, Azad, Yakub and Baran. Oh, and they all have dark hair and beards. So they're probably not pure Aryans.
It's interesting to see how the authorities cover up the extent of migrant crime by our friends from the religion of fantasticness by referring to members of the religion of fantasticality as 'Germans'.
(By the way, do our friends from our favourite religion have 'christian names' or will the expression 'christian names' be expunged from our language so as not to cause offence to those whose life is dedicated to being offended?)
https://d.tube/#!/v/vladtepesblog/QmdVdBPDQdKAuW8PENRD4wn55r89pfE13Ke9eFmVKzutXz