If I were to ask you which of the world's religions was the most peaceful, I think your first choice (if you're being serious) would be "Buddhism". Yet the whole British mainstream news media is currently peddling a narrative about how "evil" Buddhists are massacring innocent Rohinga Moozerlums in Myanmar.
It's all very odd.
But could there be a reason that Myanmar's normally peaceful Buddhists are more than a tad pissed off with their Rohinga neighbours? Not according to the BBC and C4 News and the main papers. For them it's clear that the Buddhists are the oppressors and the Rohinga the innocent victims
But then the British media tend to conveniently overlook the possibly thousands of Buddhist girls who have been raped, tortured and sometimes killed by Rohinga: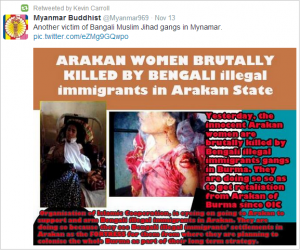 Does that sound familiar? Think Rotherham, Oxford, Rochdale and almost every other British town with a large "Asian" population.
And the British media don't seem to worried about the many Buddhist monks brutally murdered by Rohinga gangs: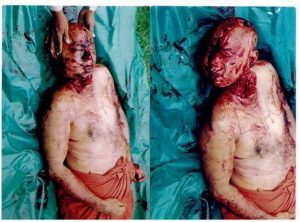 Nope, the British media once again treat the Rohinga Moozerlums as innocent victims.
But let's go on a brief world tour: in the Philippines there is an ongoing bloody conflict between Moozerlums and Christians; in Thailand and Myanmar there is ongoing bloody conflict between Buddhists and Moozerlums; in India/Pakistan there is constant violence between Hindus and Moozerlums and Sikhs and Moozerlums; in Moozerlum Pakistan and Bangladesh abuse, oppression, rape and murder of Christians is widespread; in the Middle East Moozerlums want to exterminate all the Jews; in Egypt there is horrific oppression abuse, rape and murder of Coptic Christians; across Africa Christians are being hacked and burnt to death every single day by their Moozerlum friends: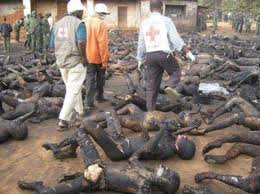 in Europe there's around one attack a week by Moozerlums on Western Europeans; in Moozerlum countries Christians often meet an unfortunate end: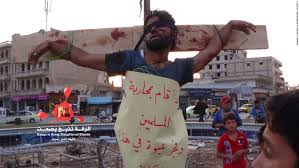 and there is even daily slaughter of Moozerlums by other Mozerlums.
Of course, unlike Jon Snow and Kathy Newman and Krishnan Whatever, I'm no expert in Myanmar's ethnic conflict. But it does seem that the Myanmar Buddhists have asked themselves the question – can we ever live in peace with our country's Moozerlum immigrants?
I'll leave it up to you to decide what the answer to that question might be.