Here are just a few brief extracts from about 20 emails I received during the last week. Looks like I'm soon going to be very very rich! Though, I have been surprised at how many relatives I apparently have who have recently died in plane crashes in Africa:
Hamed Soomani
Dear friend, Assalam alaikum,
I am the head of Accounts and Audit Department of Bank of Africa, Ouagadougou . I decided to contact you after a careful thought that you may be capable of handling this business transaction which I explained below;
In my department, I discovered an abandoned sum of $13.6m US dollars in an account that belongs to one of our foreign customer who died along with his entire family in 2003 in a plane crash…..
Dear friend,
I am Mrs. Joy Ulah, the head of file department of Bank of Africa (B.O.A) here in Burkina Faso / Ouagadougou. In my department I discover an abandoned sum of (US$18.2M) in an account that belongs to one of our foreign customer who died along with his family in plane crash.
It is therefore upon this discovery that I now decided to make this business proposal to you and release the money to you as the next of kin or relation to the deceased for the safety and subsequent disbursement since nobody is coming for it. I agree that 40% of this money will be for you while 60% would be for me. Then after the money is been transferred into your account, i will visit your country for an investment under your kind control.
You have to contact my Bank directly as the real next of kin of this deceased account with next of kin application form which I will send to you immediately I hear from you. I am waiting for your urgent respond to enable us proceed further for the transfer….
Dear Friend,
My name is Dr Ahmed Sani; I got your address in Burkina Faso chamber of commerce through yahoo details. I need your urgent assistance in transferring the sum of (22.5,000,000) Million Dollars fund which belongs to our deceased customer who died in A plane crash, Since the death of this our cuastomer the money has been in our bank without claim. I want to release the money to you as the deceased NEXT OF KIN for the benefit of both of us. By indicating your interest I will send you the full details on how the business will be executed. I need to hear from you urgent so that I will give you more information regarding this transaction.Waiting for your urgent response so that we will starts immediately.
Thanks,
Dr Ahmed Sani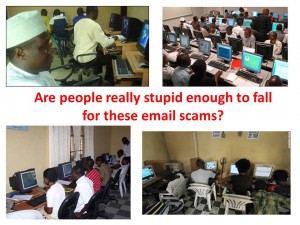 Beloved
My sincere greeting to you, Please permit me to introduce myself, My name is Vivian Justin Yak, 24years old female (single) originated from Sudan. I appeal to you to exercise a little patience and read through my letter although, we have neither met in person but I decided to contact you personally for a long term business relationship and investment assistance in your country.
My father Dr. Justin Yak Arop was the former Minister for SPLA Affairs and Special Adviser to President Salva Kiir of South Sudan for Decentralization. My father Dr. Justin Yak and my mother including other top Military officers and top government officials had been on board when the plane crashed on Friday May 02, 2008………
Hello Dear,
"I would be very glad if you exercise a little patience and read my proposal for your understanding "I'm Ms Amina Kones, Nationality of Kenya, a girl of 25 years old, never married and a first year medical student. I am interested in you for a confidential discussion, may be like that, we can become best friends in the near future. I am writing with due respect, pains, tears and sorrow from my heart. I am bereaved from all side of my life. My Father (Kipkalya Kones) was the former Kenyan road Minister before his death and he died on plane crash since June 10, 2008, life has not been easy for me and i had been facing many challenges of life. $9,500,000……..
Joe Baba
I use this medium to contact you for negotiation of my proposition with you to secure and actualize this proposal for our mutual benefit and i wish to solicit your assistance in proposing an urgent transaction requiring maximum confidence.
You have to let me know your stand in this proposal so that i can send the details of the business to you and i will not fail to bring to your notice that this transaction is hitch free and that you should not entertain any atom of fear as all required arrangements have been made for the transfer.
I am awaiting for your immediate response as you receive this mail.
Yours faithfully,
Joel Baba.