Friday/weekend blog
I'll keep it short and sweet today.
Predicting the future
You will all know this famous quote:
But I think Mr Berra was wrong. I can see the future.
Here's a UN population projection for Europe and Africa till the end of this century:
(to see the chart more clearly left-click on it, then left-click again)
The population of Europe (the lower – blue – line on the chart) is expected to decline from around 738 million today to 646 million in the next 78 years – a drop of 92 million
The population of Africa (the upper – red – line on the chart) is expected to increase from about 1.186 billion today to around 4.387 billion in the next 78 years – an increase of 3.2 billion.
Here's a really tough question for you all – where do you think all the extra 3.2 billion Africans will go? Here are two possibilities:
They will all remain in their own countries where their wonderful, honest, competent, public-service-minded politicians will create the economic conditions which will guarantee these extra 3.2 billion Africans jobs, homes and a high quality of life?
They will flood in their tens of millions into Europe to escape their hopeless, overcrowded, corrupt, poverty-stricken, incompetently-governed, excrement-covered, backwards hell-hole African countries and will wreck Europe in the same way as the have destroyed their own countries
Tough question?
To help you decide, here are some 'before' and 'after' pictures from migrant-hugging Sweden:
Sweden: Before mass, uncontrolled, open-borders immigration:
and: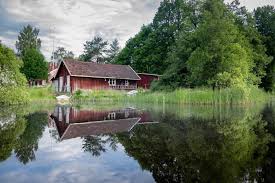 Sweden: After mass, uncontrolled, open-borders immigration: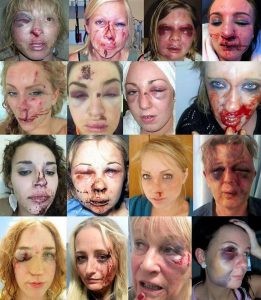 and
You ain't seen nothing yet!
You may be more than slightly perturbed by the hundreds arriving on England's shores every day:
But these hundreds per day are nothing compared to the tens (or even hundreds) of millions who will soon be heading to benefits Europe – all of whom will no doubt be welcomed by the progressive, woke, virtue-signalling, oikophobic, West-hating, politically-correct, brainwashed idiots produced by our failing schools and useless polytechnics pretending to be universities:
I'm not sure you'll find many UK politicians willing to discuss how our country is going to 'take our share' and accommodate 10 or 20 or 30 or even 40 million mostly uneducated and mostly unemployable African migrants over the next 78 years.