(Wednesday blog)
I'm not going to comment on the US presidential debate as it will take time to sift through all the lies and distortions from the Trump-loathing, Biden-adoring lying UK mainstream media.
"Snowfalls are now just a thing of the past"
Let's imagine we'd just had a blistering hot September and all the snow in even the highest summer ski resorts in the Alps had melted. Can you imagine how this would have been jumped on by the supposed 'scientists' and Greenies and Extinction Rebellion activists and Saint Greta worshippers? Can you picture their faces distorted by spit-flecked rage as they howl that this is yet more proof that supposed 'Man-made Global Warming' was going to wipe out the human race? Can you imagine the self-satisfied screaming from the BBC and C4's Jon Snow, Kathy Newman and the small fat guy with the long name?
And no doubt the screeching Warmies would be reminding us that just over 20 years ago – in March 2000 – we were warned by the Guardian and the Independent and the BBC and a few other equally reliable mainstream media that "snowfalls are now just a thing of the past":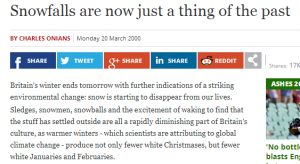 And one of the world's leading climatologists – Dr David Viner, a senior research scientist at the (IMHO) totally discredited Climatic Research Unit (CRU) of the University of East Anglia – who grabbed the headlines 20 years ago when he claimed that within a few years winter snowfall will become "a very rare and exciting event" and that "Children just aren't going to know what snow is" would be hailed as a prophet for foreseeing the end of snowfalls.
So here's a story I haven't seen mentioned in any of our mainstream media. On 27 September (3 days ago) specialist skiing websites reported 'remarkable' early snowfall in French mountain ranges: "Snow has fallen in the Alps and Pyrenees very early this year, with temperatures dropping significantly and "remarkable" amounts of snow forcing some roads to close".
Here's a photo from an alpine ski resort just two days ago: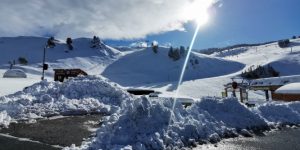 Yup, in spite of the fact that Dr Viner warned we would seldom see snow again, this year has seen the earliest snowfalls for over a century in the Alps, the Pyrenees, Colorado, New Mexico and loads of other places.
Here's another picture from the Alps: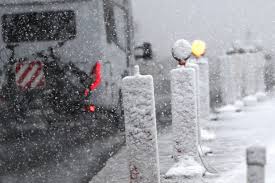 And here's one from Tasmania which also had its earliest snowfall for decades:
And here's one from Ballarat (mentioned in the video below) – a town near Melbourne Australia – which has just had its coldest September for more than fifty years: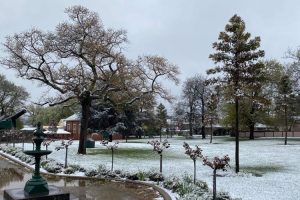 And here's a report from the USA: Seventeen inches of snow in Wyoming, the earliest snowfall on record for New Mexico and the earliest flakes in decades for parts of Colorado — these are just a few of the astonishing weather reports coming out of a record-setting September week.
On Wednesday morning, snow was falling over parts of Colorado and 5 million people remained under winter weather alerts across portions of the Northern and Central Rockies: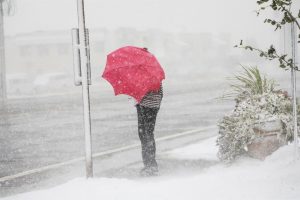 There has been so much early snow this year that many ski resorts are now considering opening early.
Haven't we been here before?
But this is not just a one off limited to one place on the planet. This September there have been record early snowfalls in Europe, the USA and Australia.
Nor is this year an exception that can be ascribed to Climate Change giving more extreme conditions. Just two years ago – in 2018 – the skiing season also started historically early due to large amounts of early season snow.
And once again, the UK media don't mention this early snowfall in Europe, the USA and Australia as it doesn't fit in with the official 'Man-made Global Warming' narrative which is the only narrative that the media allow. And you certainly won't hear any UK media mention the 'Grand Solar Minimum' as we're supposed to believe that our climate is more influenced by a trace gas that can only be measured in parts per million of the atmosphere rather than being influenced by solar activity.
And once again, we have to go to Sky News Australia to find out what is really happening with the weather: