(Tuesday blog)
I got up late today and so don't have a story. Or perhaps there is one thing I could mention?
There is a bit of good news I can bring you. The Australian Bureau of Statistics (ABS) has finally moved with the times and recognised that there are more sexes/genders than just male and female. Of course, there used to be just two sexes/genders in Australia – 'mates' and 'sheilas'. But, in the next census, the questionnaire will be giving a multiple choice of answer on the question of what sex/gender each respondent is.
Of course, the question is difficult as we all know that there is now a huge difference between 'sex' and 'gender'. One's sex is whether one was born male or female. Or at least it used to be that simple. Gender is apparently something completely different. Gender is apparently a 'social construct' and nowadays anyone can identify with whatever gender they choose: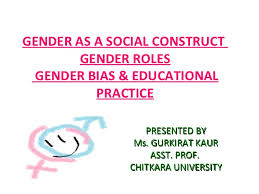 We don't yet know how the ABS will approach this issue. Will they ask for each respondent's 'sex' or their 'gender'? Moreover, if the ABS asks for each respondent's 'sex', how many options will they give? Will it just be 'male' (mate), 'female' (sheila) and 'other'? Or will there be many more options? Or if the ABS asks for people to state their gender, will they give all the 71 options I wrote about a few days ago? Or will the ABS cut down the choices to a more manageable mere 40 or 50?
It is now politically-correct to claim that gender is a spectrum with multiple possibilities:
In fact, to suggest otherwise is a 'thought crime' a 'hate crime' and clearly 'heteronormative' and 'transphobic'. I believe that the Scottish schoolboy who claimed there were only two sexes/genders has now been expelled. But there are some dinosaurs who think the whole multiple genders thing is a load of total bollox:
It's all pretty fascinating stuff.
Here's a United Nations report praising how the Australians are approaching the thorny topic of sex and gender in their next census:
https://unstats.un.org/unsd/classifications/expertgroup/egm2017/ac340-9.PDF
If we ever needed a perfect indication of a civilisation that has lost its way and is doomed to decline and be conquered by a more self-assured and more aggressive civilisation (I think you can guess which one) this pointless and narcissistic squabbling over sex and gender must surely be it.