(weekend blog)
Watching the news reports on the President Trump visit and the anti-Trump protests made me depressed and ashamed to be British. I think the most biased reports came from C4 News – although the BBC gave C4 News a run for their money.
Jon "F*ck-the-Tories" Snow seemed to be having multiple orgasms over the protests as he interviewed one freak after another all vomiting their inane and illogical loathing of Trump.
I had wanted to show the video of an interview C4 News's Matt Frei did on Friday evening with a former White House adviser, Sebastian Gorka, to show the hysteria-ridden, spittle-flecked bias of our lefty, libtard supposed 'reporters'. But, unfortunately this wasn't available on YouTube.
Still, I was left wondering why these people seem to hate Britain so much: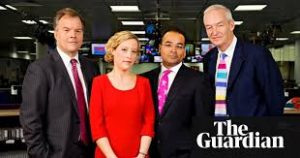 What drives their snarling, red-faced, mouth-frothing anger at their own country? Why do they continually interrupt and deride anyone who doesn't share their simplistic, infantile, monochromatic view of the world? Can't they see what's happening in Sweden and Germany due to mass Third-World immigration? Why do they want Britain to be an insignificant region of a resurgent German Fourth Reich? Why do they want bloody civil war in Britain?
Unfortunately, I don't have sufficient imagination to be able to conceive how these people think – if they ever do think.
Honestly, I give up!
Here's Paul Joseph Watson to save me from the brain-ache of thinking anymore about the (IMHO) deluded, self-serving, spineless traitors who (IMHO) seem to loathe and desperately want to betray once great Britain.