(weekend blog)
Here for readers' information is a poster van that myself and some other Brexiteers paid for to drive round Central London on Friday (yesterday) and Saturday (today).
Here's the van outside the treacherous Europhiliac Houses of Parliament: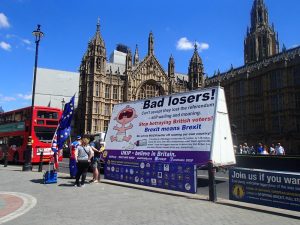 Here's the van outside the HQ of the treacherous Europhiliac BBC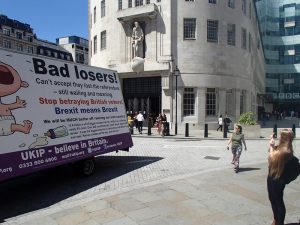 And here's the van in a Europhiliac, multi-cultural, diverse Central London Street: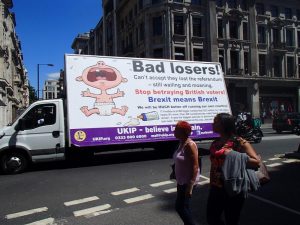 Of course, we haven't any chance against the millions that George Soros will be paying into Europhiliac groups demanding a second referendum and the millions he's paying to British politicians trying to stop Brexit altogether.
But we are doing what we can to fight back against the elites' plans to keep us as a vassal state to Merkel's resurgent German empire.