weekend blog
We live in new and exciting times:
We have almost destroyed our economy and burdened the next 5 to 10 generations with unrepayable levels of debt in order to fight a virus leaked from a US-funded Chinese lab which has a mortality rate of less than 1%. To put the WuFlu's mortality rate into context, the 1917/18 Spanish Flu had a mortality rate of possibly up to 30%
We are continuing to wreck our economy due to a ludicrous 'original sin' superstition that human activities are causing supposedly catastrophic changes in the Earth's climate
Our rulers are genuflecting to a West-hating doctrine blaming white people for all the world's problems rather ignoring the fact that almost every advance in science, technology, medicine and art for at least the last 2,000 years has come from white people
To adapt to this wonderful new world, there may be some words, with which not all readers may be familiar, which help explain what is happening.
Here are just a few:
A kakistocracy (/kækɪˈstɒkrəsi/, /kækɪsˈtɒ-/) is a government run by the worst, least qualified or most unscrupulous citizens. The word was coined as early as the seventeenth century. In the 1960s and even 1970s, we had 'conviction politicians' – people who had entered politics due to a genuine desire to improve the lives of their voters. Moreover, these were often people who had genuine work experience before becoming politicians. But many of today's politicians are 'career politicians' who only enter politics for power, vanity and the opportunities to become wealthy and have seldom any practical work experience. As one civil servant explained to a parliamentary enquiry: 'very few ministers have ever run anything. There is no way you are going to convert them into good managers':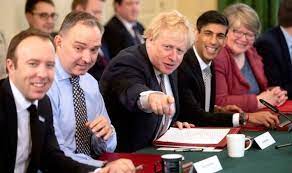 Apophenia (/æpoʊˈfiːniə/) is the tendency to perceive meaningful connections between unrelated things. The term (German: Apophänie from the Greek verb ἀποφαίνειν (apophaínein)) was coined by psychiatrist Klaus Conrad in his 1958 publication on the beginning stages of schizophrenia. He defined it as "unmotivated seeing of connections [accompanied by] a specific feeling of abnormal meaningfulness". He described the early stages of delusional thought as self-referential over-interpretations of actual sensory perceptions, as opposed to hallucinations.
Apophenia has also come to describe a human propensity to unreasonably seek patterns in random information, such as can occur while gambling or seeing a connection between atmospheric CO2 levels and global temperatures.
Here's a typical chart supposedly 'proving' that atmospheric CO2 levels are causing global warming: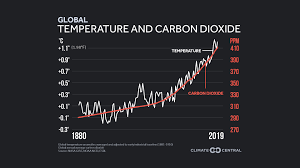 But here are three charts showing that we could just as easily compare the rise in atmospheric CO2 levels to rising life expectancy or rising literacy and claim increased CO2 makes you live longer and improves your reading skills: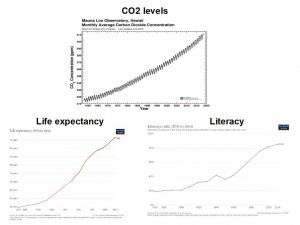 In fact, the Earth cooled in the 1960s and 1970s causing 'scientists' to predict a new Ice Age that would devastate agriculture and lead to mass starvation and wars:
So the rising trends in life expectancy and literacy both provide a better match with rising CO2 levels than the trend in the Earth's temperature. But this is something climate catastrophists tend not to mention.
The antidote to Apophenia is to remember that correlation does not always imply causation.
Agnotology (formerly agnatology) is the study of deliberate, culturally-induced ignorance or doubt, typically to sell a product or win favour, particularly through the publication of inaccurate or misleading scientific data.
Coined in 1995 by Stanford University professor Robert N. Proctor, along with linguist Iain Boal, the word is based on the Neoclassical Greek word agnōsis (ἄγνωσις, 'not knowing'; cf. Attic Greek ἄγνωτος, 'unknown') and -logia (-λογία). Proctor cites as a prime example the tobacco industry's 40-year public relations campaign to manufacture about the adverse health effects of tobacco use.
Active causes of culturally-induced ignorance can include the influence of the media, corporations and governmental agencies, through secrecy and falsification and suppression of information. We can see how culturally-induced ignorance has been effectively used to terrify us into giving up our most basic freedoms due to supposed threats like the Chinese lab-leaked plague and the climate catastrophist doomsday preachers: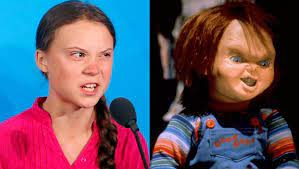 Oikophobia  (Greek: oîkos, 'house, household' + phóbos, 'fear'; The term has been used in political contexts to refer critically to political ideologies that are held to repudiate one's own culture and laud others. One prominent such usage was by Roger Scruton in his 2004 book England and the Need for Nations. For reasons that I do not comprehend, it has become fashionable in the developed West for people to indulge in narcissistic displays of loathing of all aspects of Western civilisation. Douglas Murray's new book -THE WAR ON THE WEST – explores this strange phenomenon which is tearing Western societies apart while a self-confident, resurgent and aggressive China takes over the world: