(Friday blog)
I often watch the BBC midday news after being in the gym and while having lunch. Just as I was about to turn it off yesterday, I was suddenly gripped by some of the most un-turn-offable and terrifying TV I have seen for a long time.
It was mad socialist/communist Jeremy Corbyn laying out his plans for what he would do after he had led his extremist, Jew-hating, UK-hating, terrorist-loving Marxist mob to victory at the next election. It was billed as Corbyn's 'Alternative Queen's Speech'
If you're lazy, a scrounger, an enricher with 15 to 20 children with 3 or 4 different wives or a snowflake brainwashed in one of our left-wing madrassas (formerly known as 'universities') which teach nothing but give Firsts to almost everyone, then middle-class Marxist Jeremy Corbyn (brother of Piers Corbyn) had something for you.
Here are just some of the more worrying freebies promised by the Marxist madman in what he called "the most transformative, radical and exciting programme ever put before the British electorate":
removing the limit on child benefit from just two children to getting child benefit for all your children (I wonder which group will benefit most from that?)
removing the cap on benefits so a large family could easily earn £40,000 or £50,000 or more a year without doing any work and live in the most expensive areas of the UK if they wanted as working people would be facing increased taxes to pay the benefit scroungers' unlimited housing benefit
a second EU referendum in which people would be able to choose between Remain fully in the EU or BRINO (theoretically leave the EU while remaining in the Single Market, Customs Union and under the control of the ludicrously misnamed 'European Court of Justice')
abolishing private education, free schools and academies and putting all schooling under the deadening, stifling, bureaucratic control of local councils
declaring a 'Climate Emergency' making Britain 'carbon-neutral (whatever that means) long before the current target of 2050 'improving on' Ed Miliband's 'ambitious' Climate Change Act and thus closing down what little is left of British industry to save the planet from something that isn't happening anyway and which even his own brother, astrophysicist and long-range weather-forecaster Piers Corbyn, would tell him is just a socialist hoax with no scientific evidence
abolish 'inequality' – just like they did in Venezuela!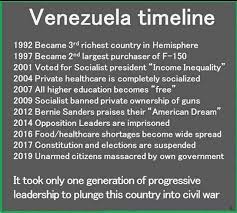 But some of the Marxist madman's other policies were less lunatic and possibly appealing even to some normally sensible people:
nationalise electricity supply, water supply and the railways paid for by ??????????????
abolishing university fees altogether and giving everyone free education for life paid for by ??????????????
raise the minimum wage to £10 per hour for all workers over 16 years old
reduce the working week to 32 hours within 10 years paid for by ??????????????
workers on company boards and all workers getting dividends from their employers every year without having to take the risk of buying any shares
free care for the elderly paid for by ??????????????
free prescriptions for everyone paid for by ??????????????
build 100,000 new low-rent council homes a year paid for by ??????????????
billions and trillions more for the grossly-mismanaged, wasteful, floundering NHS paid for by ??????????????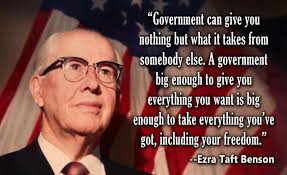 Corbyn didn't mention lowering the voting age to 16 to ensure Labour remain in power. But I imagine he's keeping that little trick under wraps till he and his controllers get into power.
And how is Corbyn going to pay for all this? I imagine he'll have some new government department plant a whole eco-friendly forest of magic money trees. Or else, maybe he'll massively increase taxes, impose exchange controls and start confiscating private land and private property. Who knows?
It was all worryingly appealing to the more than 55% of British people who take out more in benefits and public services than they pay in taxes.
Given these promises and the lunatic attempts of (IMHO) europhiliac, UK-hating, treacherous, surrender-monkeys like Dominic Grieve, Anna Soubry, David Gauke and others of their ilk to destroy the current Tory government, a Marxist Corbyn Marxist government is not an impossibility.
Interesting times ahead.