(Thursday blog)
Oh happy day!!!!
Oh what a glorious day yesterday. While the (IMHO) lying, devious, treacherous, europhiliac scum like Grieve and Hammond and Gauke and others of their ilk were plotting to keep Britain in their beloved EU, Boris Johnson seems to have blind-sided them all by proroguing Parliament. Brilliant! Wonderful!
And what pleasure seeing the treacherous Europhiliacs exploding with fury at being outmanoeuvred. These (IMHO) lying bastards have even accused Johnson of acting "unconstitutionally" and "undemocratically" and of conducting a "political coup" and other such crap. They seem to have forgotten the clear promise they made to us before the 2016 Referendum: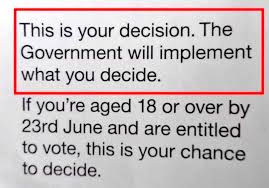 If anyone has been acting "unconstitutionally" it's the (IMHO) lying, Remoaner low-lifes like Grieve and Corbyn and Hammond and Swinson and Blair and Campbell and Bercow and hundreds of others like them.
But there will be so much heat and noise generated over the next couple of months by Johnson's decision, that I doubt there's anything intelligent I could add.
So, let's instead focus on the reported fury of just one apparently apoplectic Remoaner
Suck my remoaner dick!!!!!
There's a supposedly famous British actor called Hugh Grant. One of his greatest roles, if I remember correctly, was in 1995 playing a British actor who was meant to be in Hollywood to promote his latest film, Nine Months, when he decided, as a local paper said, "to take a walk on the wild side", cruising down LA's notorious Sunset Strip at night. It was here that he reportedly met Divine Brown (real name Estella Marie Thompson), a local sex worker who he reportedly paid $60 (£37) to perform oral sex on him in a nearby street (according to the Guardian newspaper):
Also, if I remember correctly, the condom used was mint-flavoured. But I might have got that bit wrong. Apparently, Hugh Grant's performance was so life-like that he was arrested by the Los Angeles police.
The now defunct News of the World got the scoop, paying Brown a reported $100,000 for a blow-by-blow account of what happened.
Anyway, the great actor has been reported to have volcanically erupted at the news of Boris Johnson proroguing Parliament and this is reportedly a tweet from yesterday attributed to the great political expert Hugh:
So, if I understand correctly, history expert Hugh Grant is saying that, as his grandfather "fought two world wars" against Germany to defend Britain's freedom not to be ruled by Germany, we should now stay in the German Fourth Reich (aka the EU) to keep the freedoms his grandfather fought for. Umm… am I the only person who finds this argument slightly illogical?
Though, if the tweets are genuine Hugh-Grantisms, then it seems Professor Grant has long been a supporter of Britain remaining in the German-controlled EU as he signed a petition to revoke Article 50:
It really does seem that the seething, europhiliac, ruling elites have gone completely gaga. What fun to watch their incandescent fury.