(Tuesday blog)
Here's a picture of two men who are being sought by the Met Police for raping another man. The rape took place on 24 October 2018. But the Met police have only just released the pictures. So one could wonder why it took useless politically-correct Cressida Dick's useless politically-correct Met Police so long to release the cctv pictures: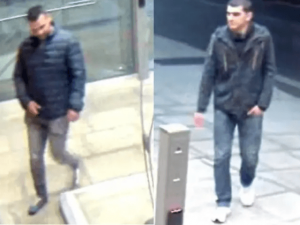 The Met Police describe the men as being "white Eastern Europeans". Hmmm. I'm not quite sure I fully buy that description. Perhaps the fact that the two supposedly "white Eastern Europeans" don't really look like "white Eastern Europeans" may explain the worthless Met Police's delay in releasing the pictures? I guess the Met Police were busy trying to think up a description of the men which didn't mention what they really look like?
Who knows? Who would trust anything our police say anymore?
Of course, the rape victim may have given the Met Police information indicating that the two rapists were "white Eastern European". But in my humble opinion, these two "white Eastern Europeans" look awfully like some of these fine chaps: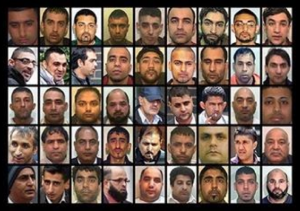 Furthermore, I suspect the the worthless, Met Police don't really want to catch these men at all and probably only released the pictures (months after the event) under pressure from the victim and/or his family to give the impression the Met Police were actually doing something.
I further suspect that if a white Brit were to chuck a brick or a bacon sandwich through a mosque window, the Met Police would issue crystal clear cctv pictures within a few hours of the 'hate crime' in order to catch the evil perpetrators. But when two men (possibly from a multi-culturally enriching background) rape another man, we only get two blurry cctv pictures several months after the crime.
The whole think stinks.
And here, for those who haven't seen it, is a video I made about how I believe the (IMHO) total waste of skin, Cressida Dick, became the big boss of the Met police (with thanks to Gilbert and Sullivan):