Today I wanted to write about the strange unexplained death of Kevin Crehan
But first, just a little tale of everyday life in Birmingham.
Birmingham – What is an Asian?
Probably many readers have seen the news reports about a double rape of a 15-year-old girl in lovely multi-cultural Birmingham. First the girl was 'enriched' (raped) by a man in a deserted train station. Then, when she ran out of the station to get help, a man in a car stopped and gave her another healthy helping of multi-cultural enrichment.
Amazingly, the police actually released descriptions of the two sex attackers.
The first attacker is described as Asian with light skin, brown eyes, was of a skinny build and about 6ft tall. He was wearing a track suit top and bottoms, black trainers and was in his early 20s.
The second attacker is also described as Asian, in his early 20s, 5ft 6/7ins tall, of large build with a tight-cropped beard and was wearing a blue jumper and black jeans.
Not being an expert on police matters, I'm not exactly sure what the police mean by "Asian". Asia is quite a big place with all sorts of different people living there. Were the rapists Chinese? Malaysian? Indonesian? Japanese? Thais? Sikhs? Who knows? It's a complete mystery.
Of course, some waacciiisssttts have suggested that "Asian" means the two rapists were both Moozerlums:
But surely, if this was true, the police who are paid by us to protect us would tell us the truth and not use the general term "Asian"?
Getting away with murder?
A few readers might remember the case of Kevin Crehan.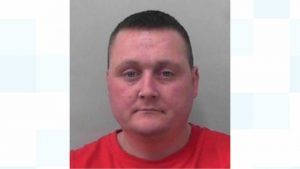 The 35-year-old man was serving a 12 month sentence for what the mainstream media called "a bacon attack on a mosque in Bristol".
I'm not sure about you, but when I see the word "attack", I think of someone shooting people, stabbing them with a knife or running them over using a hired or stolen truck of peace. I would hardly consider placing some bacon on the door handles to a mosque and tying a St George's flag to the fence an "attack".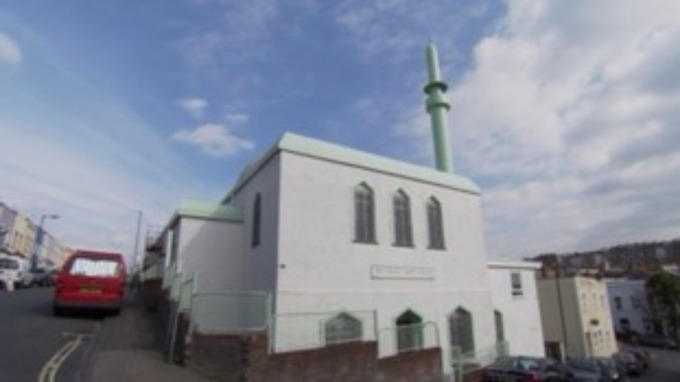 The Jamia mosque in Totterdown, which was at the centre of the "attack"
However, that was not the view of our learned judges. Crehan got a 12-month prison sentence for his "vile hate crime". Incidentally, that's more than three "Asian" men received from a court a couple of days ago after a campaign of violence when they rampaged through Liverpool city centre asking people if they were Moozerlum and then beating to a pulp anyone who couldn't recite from the Great Book.
That's what I would have called an "attack".
Anyway, it was revealed on 29 December 2016 that the reasonably healthy 35-year-old Crehan had "died in custody".
The Ministry of Justice released the following statement.