I'm sure you all know that most banks will run your current account and linked debit card free of charge. In fact, some banks like the Halifax will even give you a one-off payment of £100 plus a further £5 per month if you move your current account (plus direct debits) to them and meet a couple of conditions.
I'm sure you also know that many banks have been persuading their customers to move to what the banks call 'packaged accounts'. These 'packaged accounts' are current accounts where you pay anything from £10 to £15 a month and in return you get your current account and debit card plus a few 'extras' thrown in like mobile phone insurance, car breakdown cover and travel insurance.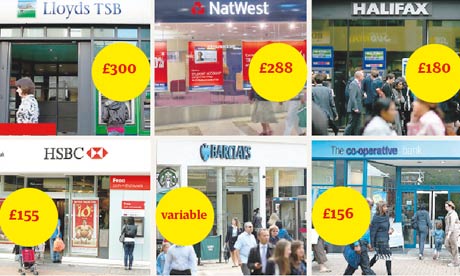 The banks give these accounts fancy names like 'bonus account' or 'privilege account' or 'gold account' or  'platinum account' or whatever to make them sound attractive and special and valuable.
I was doing some research for my next book when I came across a figure which really shocked me. Almost 11 million people are paying for these 'packaged accounts'. This is earning the banks over £132m a month – £1.58bn a year – of which I suspect around 80% is pure profit.
The sales pitch for these accounts might look convincing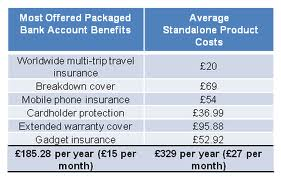 These acounts will be good value for a few people who do use all the extras. But most of the 11 million will find that their phones are already covered on other insurances or that the terms for claiming for a lost or stolen phone are so restrictive as to make the insurance worthless: that they already get travel insurance if they pay for their holiday by credit card and/or that the packaged account's travel insurance covers so little that they have to take out separate travel insurance in addition or that their age means the travel insurance doesn't cover them anyway; that some will be members of the AA or similar organisations or have company cars which already provide breakdown cover.
Please, if you or anybody you know is paying your lousy bank anywhere from £120 to £180 a year for one of these (usually dreadful) accounts, make sure you really are getting the benefits or else cancel the bloody thing and get a free bank account – or better still move to one that actually pays you to bank with them.
Of the 11 million people with packaged accounts, I believe that at least 5 million are idiots being taken for an expensive ride by their banks. Don't be one of them.