I hope you enjoyed reading my fable about the ant and grasshopper as much as I enjoyed adapting it for Britain (sadly, the ideas was not mine). Please do forward the link to anyone you know who might be amused by the story http://www.snouts-in-the-trough.com/archives/7300
A company producing a documentary on complaints handling by large companies has asked me to pass on this request for people to participate in the programme. Please pass this on if anyone you know might be interested.
From my discussion with the producer, I rather suspect this documentary may be slightly below the intellectual level of those who read this blog. But please contact them if you're want to tell them your stories.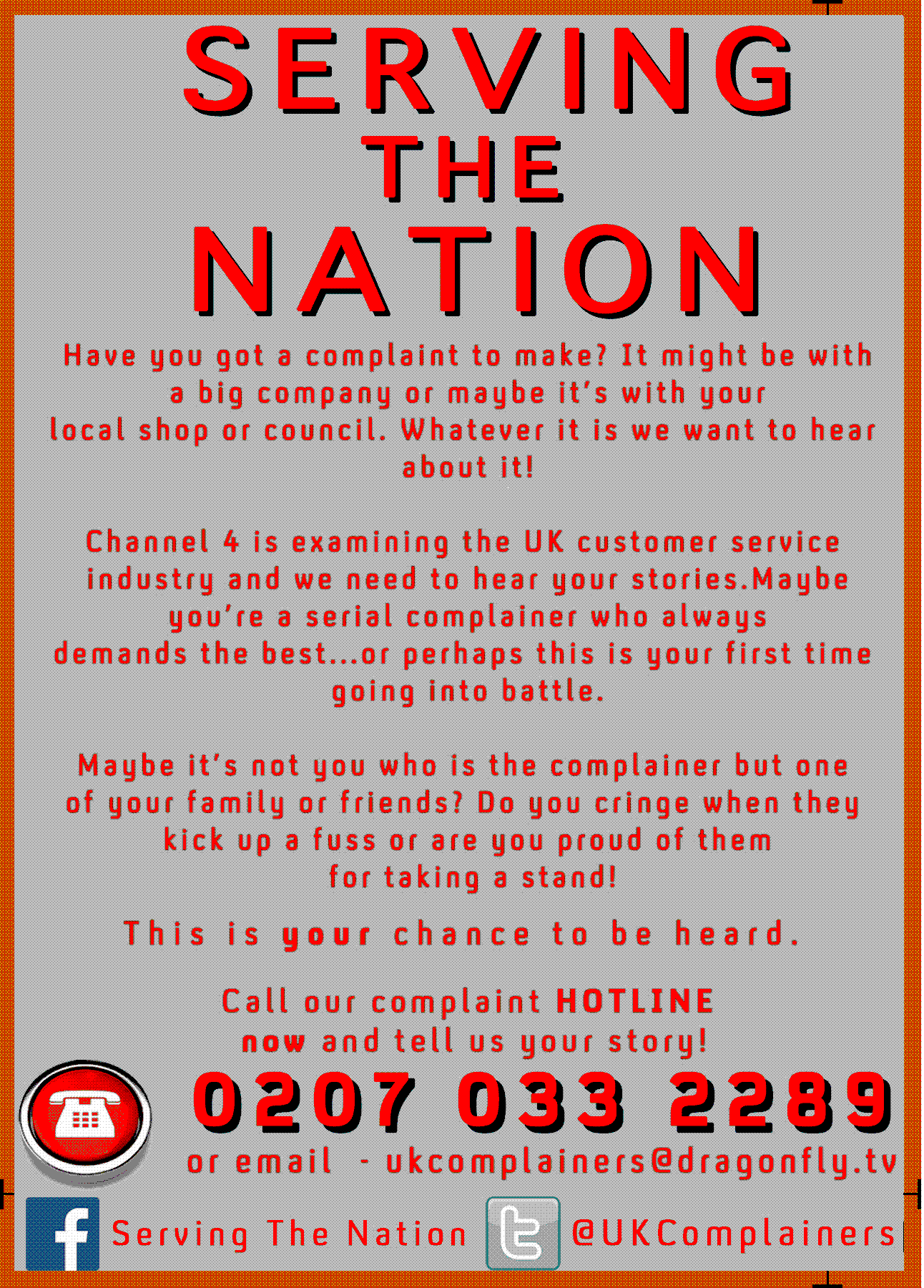 (Tomorrow – how the big banks have suckered us into paying their massive fines for their widespread corruption)