Thursday/Friday blog
First, apologies that my website disappeared for a while. It seems the company hosting my website had a complete breakdown. And as I guess most of its engineers were probably skiving at home, it took a while to fix the problem.
Is the Earth really boiling?
Last year we were told that the world was burning and the (IMHO) idiot UN Secretary-General, Antonio Guterres, warned us that it was 'code red for humanity':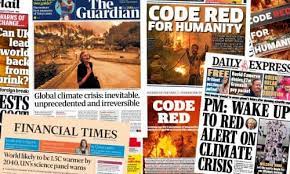 This year it's apparently even worse as we supposedly experience the hottest July 'since records began' (though we're never told what that actually means) and Guterres upped the ante by declaring that we're now in the era of 'global boiling':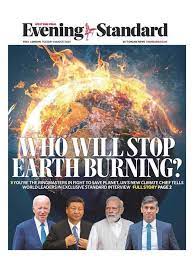 Our ever truthful, ever helpful BBC have changed the colour of their weather maps to reflect the fiery Armageddon facing us, from this:
To this: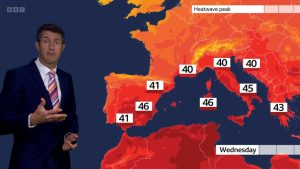 And now, on snouts-in-the-trough, I'm pleased to bring you for the first time the latest BBC weather map: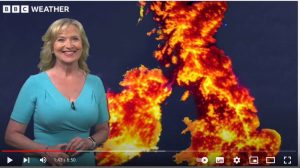 But then I thought it might be worth checking the facts rather than the usual BBC and mainstream-media climate-catastrophist nonsense.
Here's the latest chart based on NASA satellite data showing how much of the Earth's land was burnt each year from 2001 to 2022:
And here's a comparison of the burned amount (on the left chart) and the number of times wildfires get mentioned in the media (on the right chart):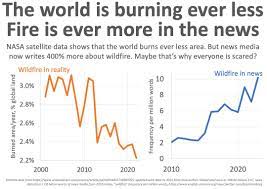 Have you ever thought we're being manipulated by our rulers and the compliant click-bait-hungry mainstream media as they soften us up for and nudge/coerce us to accept their 15-minute cities, individual carbon budgets and car-free, insect-eating, cold and miserable 'climate-lockdowns' future?