Tuesday/Wednesday blog
If you haven't had time to read my Monday blog, I recommend it. It's quite short and exposes how our beloved NHS is squandering the extra billions we're showering on it.
I'll give you a clue – Diversity, Equality and Inclusion Managers
Priti's people smugglers
We have heard much over the last two years from the (IMHO) totally pointless waste of skin, Home Secretary Priti 'Useless' Patel, about how she's supposedly 'tackling the evil people smugglers'.
At the same time, our rulers have repeatedly preached to us that we have an obligation to look after supposed 'child refugees'. Here are some of those 'child refugees':
In the meantime, Border Farce and once-respected RNLI send their vessels out every day to ferry hundreds of uneducated, unemployable, West-hating, religiously-backward, rape-obsessed young men from French beaches to bring them in comfort and safety to their 4-star hotels in the UK. All the time, our Government claims that these young men (there are rarely any women and children) are genuine refugees.
A hotel I often walk past has been commandeered by our rulers to house some of these illegal migrants. But before it could be used, we UK taxpayers spent hundreds of thousands of pounds on the hotel's complete refurbishment. Clearly a hotel, which was once used by UK holidaymakers, was not considered to be of a sufficiently high standard for the Third-world garbage being brought into the UK by Patel's Border Farce and the RNLI.
And now, the Home Office refuses to release any information on how many hundreds of Third-worlders it is smuggling into our country every day.
Don't be surprised when (IMHO) people-smuggler Priti's backward, uneducated, unemployable invitees start leaving their mark on British society: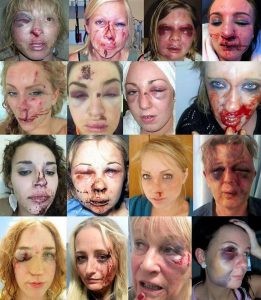 An Irish farce?
First our rulers lied to us about who they were really bringing into our country. Then they covered up how many illegals they were bringing into our country. And now it seems that Ireland's ruling elites are playing the same game.
The Irish Government has already taken in over 9,000 supposed 'Ukrainian refugees' and has suggested it might even go as high as 200,000.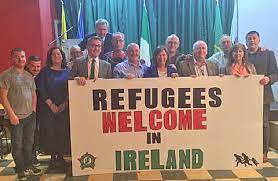 As the Irish population is only about 5 million, this would be equivalent to the UK taking in 2,600,000 Ukrainian refugees.
But who are the 'Ukrainian refugees' arriving in welcoming Ireland?
As you'll know, all Ukrainian men aged between 18 and 60 are not permitted to leave Ukraine as they are needed for the armed forces to fight against Mad Vlad Putin's 169,000 heavily-armed invading murderers, torturers and rapists. Some Ukrainian men have claimed to be transgender in order to flee. Apparently Ukrainian border guards checked and the trannies were sent back to defend their country.
So, only Ukrainian women, children and men over 60 are permitted to flee the country.
Here's a short video of a citizen journalist trying to interview some very suntanned Ukrainian men who are apparently all aged well over 60 and who are celebrating arriving safely in Southern Ireland from their home country – war-ravaged Ukraine.
No doubt they'll all be welcomed by the Irish authorities and be given homes and money and be allowed to steal and rape at will while the Irish police (just like the British police in most of our towns) look the other way as they won't want to be accused of racism or upsetting community relations.
You won't see any mainstream media covering this story: