(Saturday/Sunday blog)
Did China spread Covid-19 on purpose?
I'm not a conspiracy theorist. But when one sees pictures like this from Wuhan – the city where the Chinese plague started: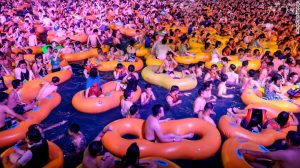 And pictures like this from the rest of the world:
where several million have died from the Chinese plague and hundreds of millions have lost their jobs and livelihoods, you really have to wonder whether the spread of the Chinese plague actually was an accident.
One possible plausible explanation is that the Chinese plague was accidentally released from the Wuhan Institute of Virology where it was one of over 2,000 bat viruses being experimented on. But once the Chinese Communist Party found out about the accidental release, they shut down all internal travel within China while continuing international flights as they wanted to see what would happen if their biological weapon was spread around the world.
Unfortunately, we'll never know the truth.
Lies but mostly lies
On a slightly lighter note, a recent CNN report about the US riots and looting has been widely ridiculed for pretending that they were "mostly peaceful".
Here's the original screenshot from the absurd CNN report. It shows the reporter claiming the riots were "mostly peaceful" while the city of Kenosha goes up in flames in the background: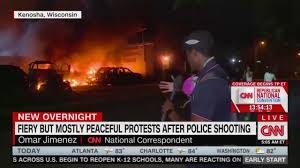 This has led to mockery of CNN's lies and propaganda. For example: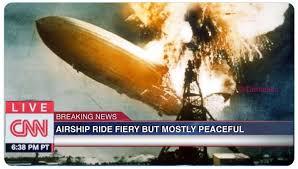 And this: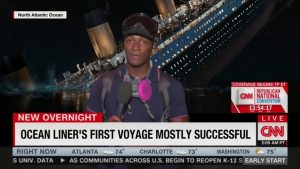 And this: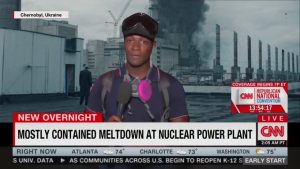 And this: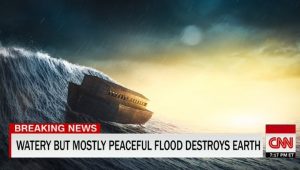 Most US mainstream has become unwatchable just like our useless libtard, lefty, lying BBC because of its continuous deluge of white-loathing, West-hating, Greta-worshipping, Trump-despising, Izlumophiliac, rapemigrant- loving, globalism-adoring propaganda.
Looks like self-defense to me
And finally, while the mainstream media pillories the white guy who shot three people in the Kenosha riots as being a gun-loving racist, the fact that (from what I can see) he started shooting when he was on the ground being punched and kicked by the usual "mostly peaceful" BLM rioters, makes it look like self-defence to me: