(Wednesday blog)
Polio forever!
Turning on the BBC news this morning, I learnt that polio has finally been eradicated – except for in Pakistan and Afghanistan. Unfortunately the BBC 'experts' were unable to suggest why polio might still be prevalent in these two wonderful countries.
I did wonder whether it might have something to do with the fact that the religion practised in these two backward, misery-ridden, excrement-covered sh*t-holes (sorry, I meant 'earthly paradises') encourages its believers to murder polio vaccination teams: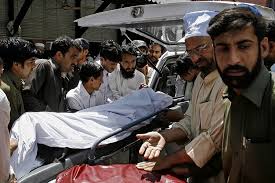 In one year it was reported (not of course by the BBC) that more people are killed in Pakistan and Afghanistan trying to vaccinate children against polio than die from the disease itself. I believe that vaccination teams have now been withdrawn from many parts of Afghanistan and Pakistan so we can expect polio deformities and deaths to shoot up.
But this explanation doesn't seem to have occurred to anyone at the BBC.
Anyway, talking of the world's most enriching, most scientifically-advanced religion, let's take a trip to Paris today.
Visit Paris and be (multi-)culturally enriched
Paris has always had the reputation of being a beacon of European culture. It's not difficult to see why:
I used to love going to  Paris. When I was an awful lot younger, if you wanted to get off with a girl, you just invited her to Paris for a weekend. A huge amount of food, drink and sex were guaranteed.
But Paris has changed.
First there was the Eastern European (mainly gypsy) invasion. Here are some gypsies helping a French woman withdraw money from an ATM: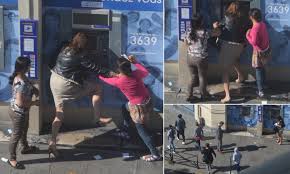 The aggressive begging, pick-pocketing and muggings got so bad that the staff at the Louvre went on strike demanding police protection: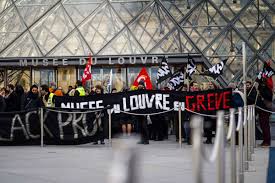 But the East-European enrichment of Paris was nothing compared to the more recent multi-cultural enrichment which followed the EU's decision (at EU boss Merkel's orders) to open the EU's borders to every piece of Third-World garbage that fancied an easy life living off European taxpayers' enforced generosity supplemented by crime – theft, pimping, drug-dealing, mugging etc etc etc.
Paris has gone from being super-cultural to becoming super-multi-cultural:
What an improvement. Hooray for multi-culturalism!
Even better, many of those now living in Paris seem to have shown little inclination to accept traditional French values because their own rich, colourful, vibrant cultures are obviously far superior to boring old French culture:
Anyway, why should they assimilate? After all, we all agree that multi-culturalism and diversity and inter-communal violence are much better than boring mono-culturalism and socially-cohesive communities.
Paris is now so enriched and diverse and vibrant that arriving on the Eurostar train from London to Paris Gare du Nord is a little like arriving at Mogadishu Central Station:
I don't know who these men are. Perhaps they're in the Paris Gare du Nord train station to help weary travellers with carrying their luggage and wallets?
I was looking back over my blogs and found one I had written 4 years ago about the decline of Paris from being the City of Light to looking more like the usual Third-World cess-pit. This is Paris today: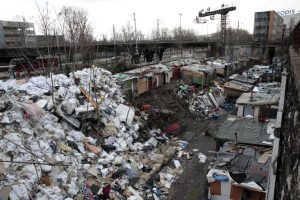 And here's another attractive picture of the City of Light: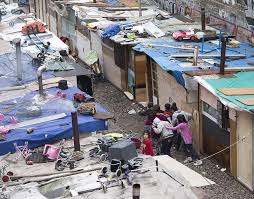 Yup, the above two pictures are from Paris, not Soweto. Here's Soweto: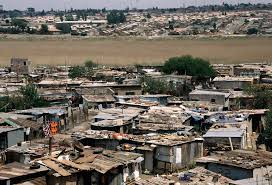 It's almost difficult to tell Paris and Soweto apart?
I found that the two YouTube videos I had featured in my blog 4 years ago (which both showed what a hell-hole Paris had become) had both been censored by the virtue-signalling, lefty, progressive, free-speech-hating, globalism-loving moderators at YouTube.
So here (before it too gets censored) is a short new video of life in today's vibrant, diverse, multi-culturally-enriched Paris: