(Thursday blog)
Andrew Neil scores again
I hope some readers saw the BBC2's Andrew Neil Show yesterday. One of his interviewees was some stupid woman from Extinction Rebellion (ER). Andrew Neil utterly ridiculed her and ER's claims that billions would die due to climate change and she was left floundering unable to answer a single question.
That was the good bit.
More worrying was that the other interviewee was our beloved (IMHO) slimey, dishonest, self-serving, scumbag, europhiliac former PM, a Mr Blair. Blair revealed the treacherous, UK-hating Remoaners' likely next tactics to crush Brexit and keep us in the EU. What the treacherous Remoaners will probably try to do is block a general election (either by keeping Boris in Downing Street or by replacing him with a Remainer supposed 'Government of National Unity'). The Remainers will block a general election because they know they will lose. Instead, they'll try to force through another referendum which they can probably win by using a biased question, or by having 3 possible choices to split the Leaver vote or by enfranchising 16- and 17-year-olds or using all three tricks.
Lying liars lying – scum the lot of them
More lying liars lying?
Talking about lying liars lying, I've just come across this absolute gold-dust video exposing Democrat presidential hopeful Elizabeth 'Pocahontas' Warren apparently lying and lying and lying (yet again):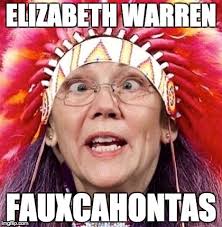 First we had Pocahontas claiming she was an American Indian – a claim that may have been extraordinarily helpful to her academic career as US universities desperately tried to increase diversity: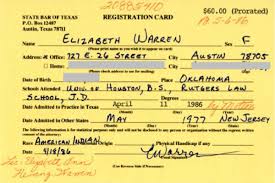 And now she's claiming to have been a victim of a patriarchal, oppressive, male-dominated education system that resulted in her being supposedly fired from her teaching job when she was 'visibly pregnant'. Unfortunately for Fauxcahontas, a new video recording of an interview she gave in 2007 (I think) has surfaced suggesting/proving her claims of victimhood are a bunch of lies and that the real reason she left her teaching job wasn't that she was fired when 'visibly pregnant' but that she found out that "teaching was not for me" and anyway she wanted to spend a couple of years at home with her new child.
I'd bet everything I have that you won't hear this story from the BBC News or C4 News's Jon 'F**k the Tories Snow, Kathy 'Screecher' Newman or the small fat guy with the long name or indeed any of the British mainstream media. After all, they (IMHO) absolutely loathe President Trump and so, while hurling constant abuse at him, deriding him for his 'stupidity' and bigging up all the increasingly ludicrous anti-Trump conspiracy theories, the British mainstream media would never in a million years say anything negative about any of Trump's dismal bunch of no-hope, Democrat challengers.
We saw how the (IMHO) repulsive, self-serving, money -grabbing, liar Hillary Clinton was caught bang to rights 'mis-speaking' (lying) about landing in Sarajevo while under heavy gunfire: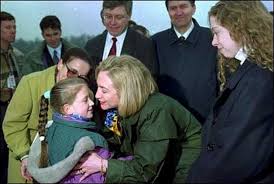 Well, this could hopefully be Warren's 'Sarajevo moment'.
Enjoy yet another Dumbocrat being thoroughly shafted by their own pathetic, self-serving lies: