(Monday blog)
Nothing to write today. So instead here are some photos of recent rallies held around the world
A "Make America Great Again" rally held by 'populist' President Trump:
An "Italy for Italians" rally held in Rome by 'populist' Prime Minister Salvini: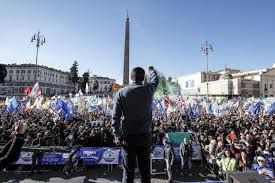 A rally held in Brazil by 'populist' new President Bolsonaro
The French giving their opinions of their globalist President Macron
Of course, the mainstream media tells us that the French protests were organised by 'extremists'. But they can't quite seem to make up their minds if these supposed 'extremists' were far-right extremists or far-left extremists.
It never occurs to our ruling elites that, when the mass of ordinary people feel that they are not represented by anything or anyone, and that they cannot reform the system from within, then the only way they have of causing change is through protest and violence.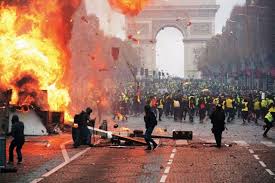 Could this be the beginning of a "European Spring" – a revolt by the deplorables against the globalist ruling elites?