You probably always thought of the Swedes being a rather healthy but humourless bunch.
But this Swedish Government website (see link below) shows that the Swedes, well at least the Swedish Government, have an incredibly subtle sense of humour.
We all know that Sweden is being swamped by a flood of violent, ignorant, intolerant, Third-World rape-migrants:
We all know that at least 50 areas in Swedish cities and towns are no-go areas for the police, emergency services and other state functionaries.
We all know that at least 86% of supposed "child-migrants" in Sweden are in their twenties: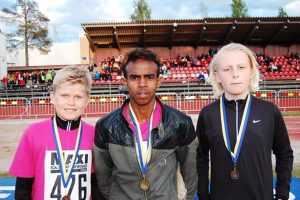 (The photo apparently shows three 'Swedish' 12-year-olds at a school sports day: ha-ha-ha-ha))
Yet they are allowed to attend schools where they can harrass and bully Swedish boys and molest and rape Swedish girls.
We all know that Sweden is the only Western country that an independent UN study has predicted will have Third-World status within the next 13 years: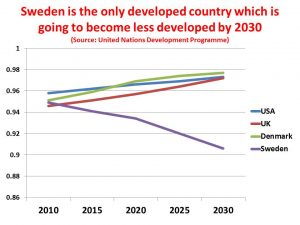 And, in spite of all the above, here's a Swedish Government website seeking to correct "simplistic and occasionally completely inaccurate information about Sweden and Swedish migration policy". The website even goes as far as to claim that nobody yet knows the motive for the recent truck attack in Stockholm and denies there is any problem with migration and crime at all:
http://www.government.se/articles/2017/02/facts-about-migration-and-crime-in-sweden/
Either the libtard Swedish Government has a wonderful sense of humour or else………….
The great Clooney
And here for your amusement is someone else expressing their admiration for the world's greatest cloonier – Saint George Clooney himself.
Perhaps there should be an annual "George and Amal Clooney Prize for Hypocrisy"? It could be awarded at a star-studded gala in Hollywood each year attended by other multi-millionaire cloonies like Lily Allen and Gary Lineker and Benedict Cumbershit and Meryl Streep and Madonna and other suchlike self-righteous, holier-than-thou, virtue-signalling (IMHO) scumbags and on the award could be inscribed something inspiring like "Stupid plebs – do as we multi-millionaires say, not as we do":