I'm sure you're all as horrified and saddened as I was to hear about the dreadful robbery in Paris.
Apparently the world's most talented and famous woman – a certain Kim Kardashian – while visiting Paris for a fashion show had a pile of her jewellery stolen by two armed robbers dressed as French police.
As part of my blog snouts-in-the-trough's duty to educate and inform, I thought it would be useful to help readers understand this story by showing how Kim Kardashian looks with jewellery and without jewellery
First: here's (I believe) Kim Kardashian with jewellery: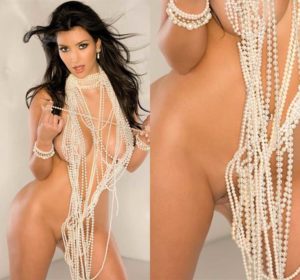 And this is apparently Kim Kardashian without jewellery: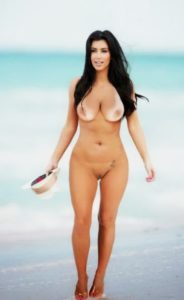 I hope these pictures help readers appreciate the devastating effect on Ms Kardashian of having her jewellery stolen.
I am, of course, not using the excuse of the Kardashian story to totally gratuitously show some pictures of a naked woman. At Snouts-in-the-trough – our mission is to educate and inform.
(Today's blog was generously sponsored by the Royal Society of Manufacturers of Shaving Devices for Ladies)