I admit I'm worried. Deeply, deeply worried.
I'm worried about how our sneering, progressive, liberal, lefty elites are going to cope with a Donald Trump presidency.
Life hasn't been easy lately for the contemptuous, morally superior, progressive, liberal lefties. Last year a Tory majority won power in Britain in spite of the lefties' brilliant candidate Ed 'McCluskey's glove puppet' Miliband.
Then a majority of Brits (unexpectedly for their progressive. liberal, we-know-what's-good-for-you rulers and sycophantic media) voted for Brexit to regain Britain's independence from the corrupt, wasteful, undemocratic, statist EU.
Then a large number of the supposed highly-educated, enlightened 'refugees' the lefties welcomed to Europe turned out to be illiterate, unemployable, benefits-scrounging, religiously-backward, violent, sexist economic migrants and serial rapists.
Moreover, Austria are having to re-run their presidential election and may elect a leader who actually cares about his country and who wants to prevent the *sl*mic invasion.
And in France, Marine Le Pen will probably come second  (or even first?) in the first round of their presidential elections. Though sadly she will most likely be defeated in the second round by a rotten, self-serving cabal of the left-wing and centrist establishment elites.
And to cap it all, there's a good chance of Donald Trump defying the whole Goldman-Sachs-controlled US elitist establishment and becoming America's next president.
Of course, this tide of protest against the politically-correct, progressive, liberal elites could turn. After all, virtually all media throughout the West is under the control of the progressive, liberal, *sl*mophiliac elites. But, for the moment, things just don't seem to be working out the way our greedy, holier-than-thou, incompetent progressive, liberal elites planned
So, how are the self-righteous, morally-superior, politically-correct, know-it-all elites going to cope? And what can we do to help them overcome yet another series of disappointments?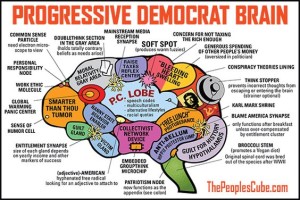 Perhaps we should offer pre-emptive bereavement counselling to the supercilious, ever-superior, progressive, *sl*mophiliac elites so they can cope with the death of their dreams of replacing democracy with bureaucratic control of us pig-ignorant, unwashed masses and the interruption of their self-flagellating attempt to allow the *sl*mic takeover of our countries?
Or maybe there's a therapy book they could read on how to deal with things suddenly not going their way?
I don't know what the answer is.
But as Trump edges ever closer to the US presidency, spare a though for the Guardianistas and New-York-Timesers and all those who believe that the Brussels Broadcasting Corporation is the word of God incarnate.
Life is becoming tougher for the haughty, progressive, liberal elites.
Let's all help them get through these difficult times.