On the BBC World News this morning, the first story was about a NASA space probe that had travelled umpteen billion miles to investigate the planet Jupiter. 
The second story was about some mouth-frothing, arse-in-the-air-five-times-a-day, lunatics who had blown themselves into mincemeat in a series of amateurish, unsuccessful attacks in Saudi Arabia.
Surely this accidental juxtaposition by the Burkha Broadcasting Corporation tells us everything we need to know about the extraordinary technical and scientific achievements of the liberal, democratic West: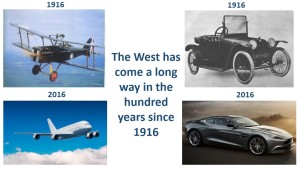 And the violence, stupidity and backwardness of the ridiculous death cult masquerading as a religion:
The Brexit vote was the first step in preventing Britain becoming a violent, excrement-covered, Third-World cesspit of a country.
The battle to save Sweden and Belgium and even France is probably lost.
But the battle to save Britain is far from over!