Over the last 50 years, Africa has received over $1trn in development aid. That's about $20bn a year. Yet every year the hordes crossing the Med to escape Africa's poverty, misery and hopelessness increase. Just in the last week over 10,000 Africans fled to Europe. And this week, there will probably be even more.
And what's the answer from our rulers? "We need to give more money to Africa to help it develop".
After WWII, under the Marshall Plan, over 5 years the Americans gave about $100bn (in today's money) – $20bn a year – to rebuild. So, Africa has received the equivalent of a Marshall Plan every single year for the last 50 years and there are now more Africans in poverty than ever before. In just 30 years, without any foreign aid, China's rulers managed to take 600 million people out of poverty. In the same period, while receiving massive amounts of development aid, Africa's leaders have managed to push over 500 million Africans (almost half Africa's 1.1bn population) into extreme poverty – living on less than $1.25 a day.
For 50 years we've been told that by pouring our money into Africa we would help the continent develop. The tsunami of Africans pouring into Europe has exposed the total failure of our $1trn in foreign aid to Africa.
So, what went wrong?
Firstly, most of the money we gave to Africa and still give to Africa gets stolen by Africa's corrupt rulers: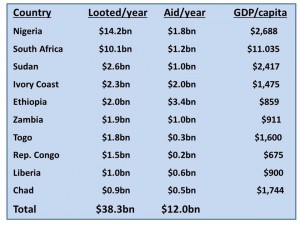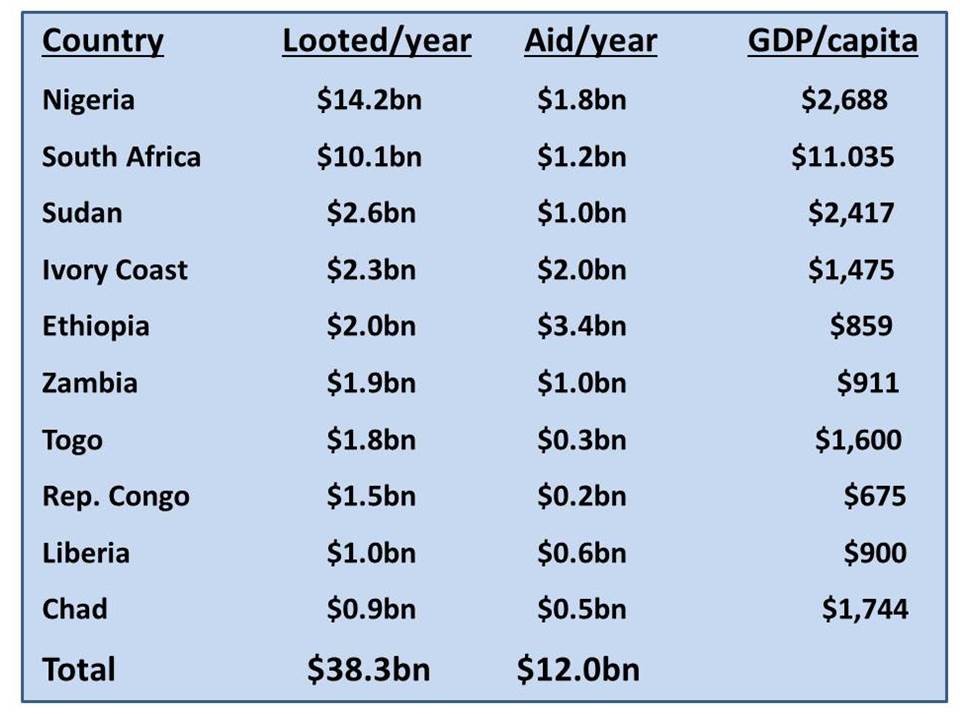 Each year, Africa's rulers steal about three times as much as their countries receive in foreign aid. So, if we could cut corruption, Africa wouldn't need any foreign aid at all. But that's something you'll never hear the aid charities like Oxfam, Save the Children and Christian Aid ever mention.
Secondly, Africans have been breeding like hyperactive rabbits:
 So, no matter how much aid we give, it will never be enough to prevent widespread poverty.
That's also something you'll never hear the aid charities like Oxfam, Save the Children and Christian Aid ever mention as they try to guilt-trip us into giving ever more of our money to the hopeless basket-case that is Africa.
And if you ever hear anyone bleating about how "we need to do more" to help Africa, I suggest you tell them to watch the 3 minute video I posted on YouTube (Africa by David Craig)
It's time to stop this foreign aid farce. It's time to put clear and strict conditions on all aid to Africa – a reduction in corruption, reduction in military spending, set targets for spending on healthcare and education, infrastructure, a birth control programme etc. And any country not meeting these targets gets its aid stopped until it provides proof that it will take action.
We have to recognise that Africa's leaders are almost all greedy, incompetent, violent, corrupt scum and nothing in Africa will change until we make them change.
(Incidentally, it's odd that so many M*sl*ms want to flee to Christian Europe when they throw any Christians on their boats overboard to kill them because they hate Christians. Still, much of Europe will be majority M*sl*m by the end of this century. So they'll soon feel very much at home here)