As the dust settles over the appointment of the ghastly, parasitic, arrogant semi-drunk Juncker as President of the European Commission under the orders of Angela Merkel, the next stage of Britain's humiliation begins – trying to get a decent job for whatever political has-been Cameron decides to send to the European Commission.
Rumour in Brussels has it that Juncker will just be a high-living, champagne-guzzling figurehead for the European Commission and that the real mover and shaker will be his Head of Cabinet (Chef de Cabinet), a German who I think is called Martin Selmayr. Now Britain will have to go cap in hand grovelling to a German (Selmayr) working for a German-controlled glove-puppet (Juncker) to get even the slightest concession in the German stitch-up that is the EU.
Meanwhile, another German Martin Schulz was yesterday re-elected as European Parliament President.
As Britain finds itself in this catastrophic situation, grovelling to Germans or German glove-puppets at every level of the EU, perhaps our quisling leaders should reflect on the 16 million killed in World War I of whom 1 million were British and the 60 million killed in World War II of whom 450,000 were British – all to save us from being dominated by the Germans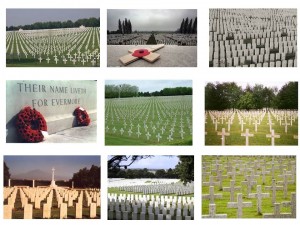 The cowardly spineless Dutch, Belgians, French, Italians, Danish and many others are used to giving in to the Germans almost before the first shot has been fired. Only the British have ever really resisted the German takeover of Europe. As we now hand over our country to Germany, perhaps Remembrance Day should be cancelled? After all, the sight of our leaders' hypocrisy as they claim Britain's dead 'will not be forgotten' while giving control of our country to the Germans is more than sickening.