I never thought I'd ever write this. But I agree with the (IMHO) slimy, lying, self-serving, greedy, arrogant, expenses-fiddling, dodgy-dossiering, war criminal Tony Blair.
Here is a bunch/pack/cacophony/herd of total fools (I'm sorry, I don't know what the collective noun is for more than one fool all saying the same thing):
They're all trying desperately to drag us into a completely unnecessary confrontation with Russia over a ghastly, undeveloped country about which most people in the West don't give a damn and most probably couldn't find on a map.
Then suddenly up pops Blair, taking a few minutes off from getting rich thanks to the generosity of foreign dictators and multi-national banks. (I won't show a photo of him as I don't want to make any readers sick). Blair then says what I, and many others outside the mainstream media, have been saying for a long time, Russia isn't the problem. We should be putting aside our minor differences with Russian and working with Russia against our common enemy – this lot, our enemies abroad: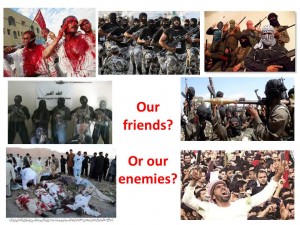 And this lot – our enemies in our own country: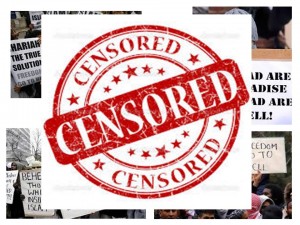 So, although it hurts to write this – "I agree with Tony"
Oh, and to end on a more cheerful note. Here are two important politicians. One is Tory MP Dominic Raab. The other is fictional Tory MP Alan B'Stard (played by Rick Mayall). But can you tell which is which?