Andrew Marr did his lefty-grovelling best yesterday to protect (IMHO) lying, obfuscating, buffoon Theresa May from Nigel Farage. But Marr failed and Farage demolished the worthless Theresa by exposing her lies – the clip lasts about 3 minutes and 12 seconds http://www.bbc.co.uk/news/uk-politics-24418932
Theresa May's two big lies were her claims that:
1. Britain can negotiate a new relationship with the EU. But Barroso has rubbished this by stating that there can be no treaty change to give Britain different terms with its EU membership.
2. Britain can leave the European Convention on Human Rights and change our relationship with the European Court of Human Rights. But Barroso has just rubbished this too by saying that membership of the EU necessitates full adherence to the European Convention on Human Rights
In the brief discussion, Farage politely and helpfully pointed out to May that both her claims were absolute b*ll*cks.
A liar?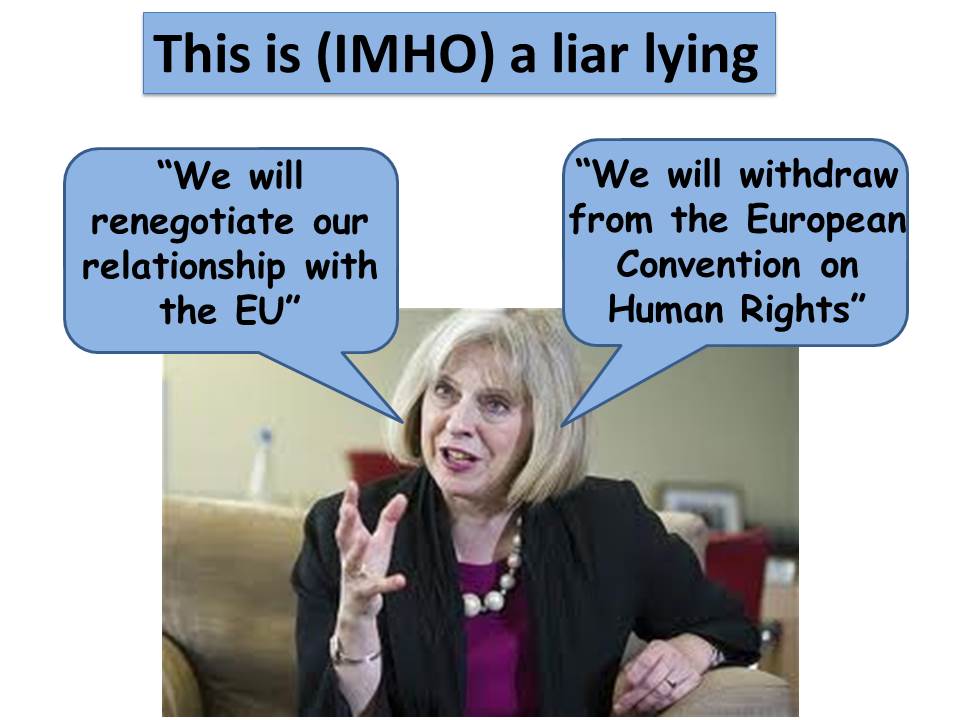 A politician telling the truth?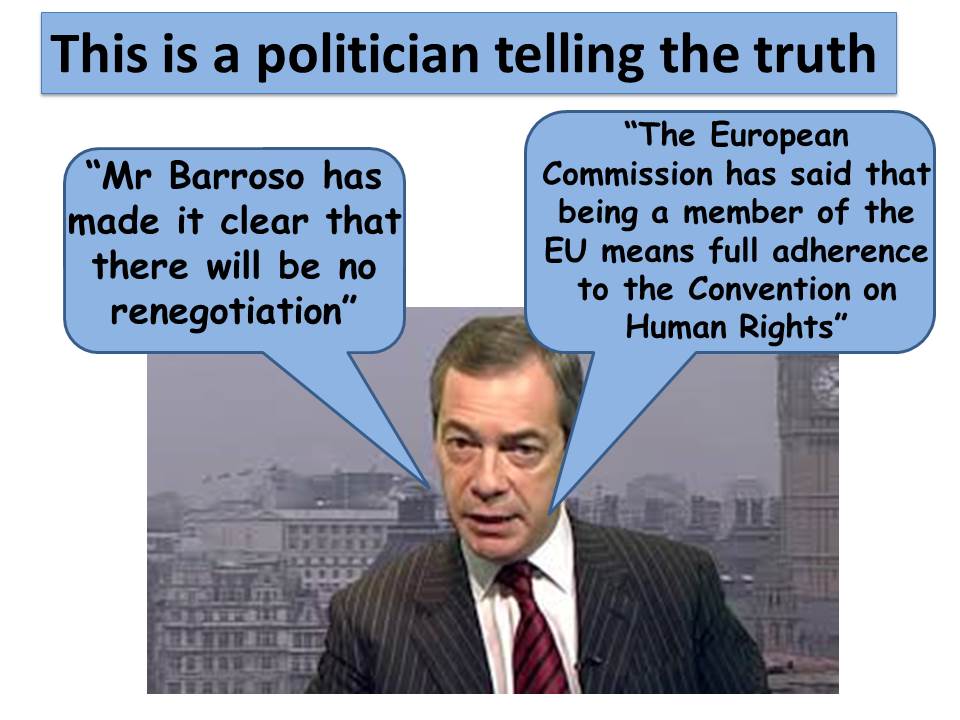 (Tomorrow – Age UK, a charity or an expensive scam?)