Last week I was in London. Walking across Westminster Bridge was difficult due to the many Eastern European conmen, scammers and pickpockets swarming all over the bridge. The main con being used was the "three shells and a pea" scam http://en.wikipedia.org/wiki/Shell_game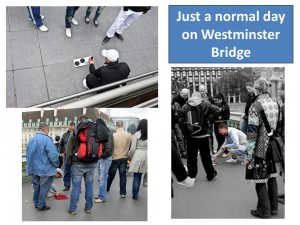 (click on pictures to see more clearly)
But there were also beggars and, I believe pickpockets, bag snatchers and other such desirables – all part of Eastern European gangs that seem to have taken over the bridge and frightened away more honest people like the bagpipe players and food vendors who used to work there.
Now, here are some really unusual scenes – our pen-pushing, politically-correct police actually doing something about the infestation: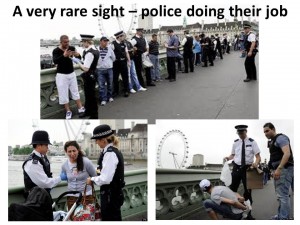 But a few minutes after the police have gone, the Eastern European garbage are back again hustling, begging and stealing.
Now it seems that London is their main target. But when hundreds of thousands more start flooding in after 1 January 2014, all our main town centres are going to become almost no-go areas for us:
Then the only the only safe place to shop will be in out-of-town centres, away from our new Eastern European friends. Our useless government claims it wants to revive our high streets. But when our Eastern European visitors spread out across the country, no honest person will dare going anywhere near our town centres.
Of course, the Eastern Europeans are not the only gangs of con artists and crooks around Westminster Bridge: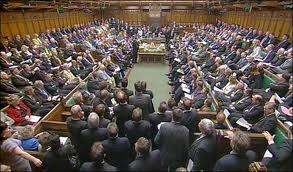 (Click on title to leave a comment or to see comments)