These are Sunnis (or they might be Shiites):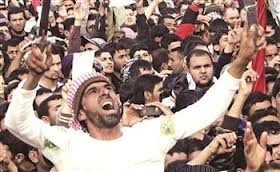 These are Shiites (or they might be Sunnis):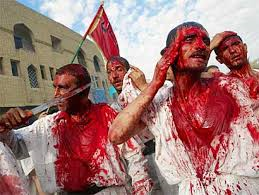 This is what happens when Sunnis and Shiites get together:
I believe most people in Britain haven't a clue which are which: why they hate each other and why Britain should get involved in their internecine slaughter.
But our great leaders, David "Winston" Cameron and William "Winston" Hague, are salivating at the prospect of sending British arms to help one lot kill the other lot. Also, British troops are apparently in Jordan on "military exercises" and I've no doubt that Cameron and Hague are hoping to manufacture a "provocation" that will give them the excuse to send British troops into Syria. Then they can have their own Middle East war and become "great international statesmen"  just like their hero Tony Blair.
At the moment the US is claiming it has evidence Assad has used chemical weapons. So, here's a picture of Colin Powell from about 20 years ago assuring the UN that Saddam Hussein had chemical weapons: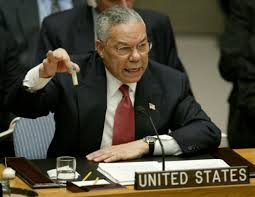 Oh, and remember this?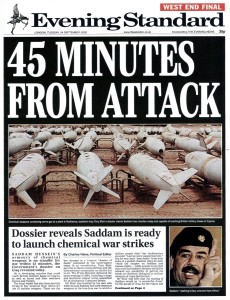 Cameron and Hague, we don't believe your lies and we don't want your war. Let the Sunnis and Shiites slaughter each other over their differing interpretations of the Koran. Who knows, maybe in a few hundred years they might realise that they've been wasting their time and the whole thing was totally pointless? But in the meantime, it's none of our business – it's up to the Arab League to sort out the mess.