This is a bubble: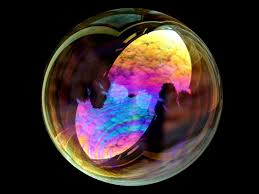 This is the way a bubble inflates and then bursts:
These are the prices of gold and silver – these look like bubbles:
This is the graph of UK house prices compared to average earnings. Are house prices at realistic levels held up by supply not satisfying demand? Or are we in a bubble supported by historically low interest rates?
And this is what might happen to UK house prices when Ed "borrow-borrow" Balls becomes chancellor, our national debt hits £1.7trn by 2017, markets lose confidence in the Miliband government's financial competence, the interest we pay on our national debt shoots up, the rich move their money abroad, there is a collapse in the value of the pound and Ed "borrow-spend-waste" Balls is forced to push up interest rates and impose punitive taxes on our homes and savings to stave off national bankruptcy: