Wednesday blog
Are 6 million really severely disabled?
I saw something on the news yesterday that Britain's 6 million most severely disabled will be getting a £150 payment this week to help them cope with the cost-of-living crisis. As usual, the mainstream media interviewed loads of disabled people and various 'experts' all bleating and moaning that the £150 was 'too little too late'. But in our politically-correct times, nobody dared ask questions like:
Are there really 6 million severely disabled people in Britain?
Are almost one in every ten British really severely disabled?
I can understand why nobody would dare ask these questions. To do so would result in a social media hurricane of abuse accusing one of being heartless and uncaring and being an 'ableist' and euthanasia-supporting Nazi etc etc. And, of course, it would be certain career suicide.
Britain's disabled masses?
But these 6 million disabled people are, from what I understand, just those with the most serious disabilities.
According to House of Commons Library statistics, an astonishing (to me) 15 million Brits claim to be disabled. These include just over one in five people of working age.
These supposedly 'disabled' masses cost the few people who still work and pay taxes about £47 billion a year – up from around £42.5 billion in the last ten years: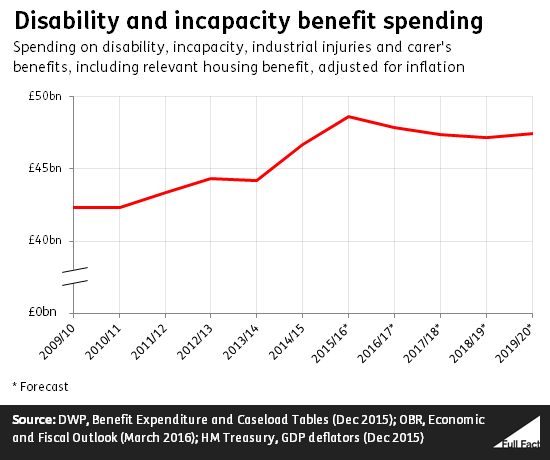 In case you were wondering where all these poor disabled people live, you'll see that Wales tops the charts in the number of localities with the most disabled:
Of the ten areas with the highest percentage of supposedly 'disabled', five are in Wales, three are in England and two are in Scrotland. Of the ten areas with the lowest percentage of supposedly 'disabled', none are in Wales and none are in Scrotland.
Are we being taken for fools?
Are one in ten children, one in five people of working age and almost half of pensioners really disabled?
I don't know. But I rather suspect that taxpayers are being taken for fools by millions of lying freeloaders and parasites.