Monday/Tuesday blog
I thought I was joking
In my weekend blog, I proposed that the reason the Met Office started naming storms in 2014 was largely due to the establishment's propaganda campaign to terrify us about the worsening supposed 'climate catastrophe' to ensure our cowering obedience to whatever restrictions the elites decide to impose on our lives. I then suggested slightly facetiously "Perhaps the worthless net-zero-obsessed Met Office will soon start naming heat-waves so they and the idiots in the mainstream media can start claiming something like we've had more 'fatal' heat-waves in the last few years than in the last 100 years?"
Well, I didn't have to wait long to find out that my sarcastic comment was likely to become reality. The day after I wrote my blog, in the Sunday Times on page 15 was an article titled "Why we need to name hot spells". In the article we were told that the Met Office was considering naming heatwaves because heatwaves "kill many more people each year than storms".
This statement is certainly true as fewer than 20 people a year are killed by storms in the UK. In 2021 Storm Eunice, for example, killed a 'massive' three people. We know that there is a very slight increase in deaths during heatwaves:
(left-click on chart, then left-click again to see more clearly)
The Sunday Times article tells us: "roughly 1,000 to 3,000 people die every year as a result of heat". But looking at the Office for National Statistics chart above (where heatwaves are marked by the shaded columns), one might conclude that the 'journalist' is exaggerating more than slightly and that the real 'death-by-heat' is only around maybe 100 people per heatwave. It's certainly nowhere near the "roughly 1,000 to 3,000 people" the hyperventilating 'journalist' claims.
However, while the excess deaths from heat in the UK are obviously greater than deaths from storms, the number is small in comparison to the excess deaths from respiratory diseases caused by cold because our high energy prices (due mainly to subsidies for useless, expensive, unreliable, supposed 'renewable energy') mean many older people cannot afford to heat their homes properly:
(left-click on chart, then left-click again to see more clearly)
In the Sunday Times article some expert from that well-respected academic institution Reading Poly (sorry, I mean "the world-famous University of Reading") was quoted as saying: "People just don't realise that heatwaves are very dangerous. We should be doing anything we can to raise awareness in the same way as we do for storms". And, of course, another 'expert' bleated the usual: "with climate change we're going to expect more fatalities for heatwaves and we're not prepared for them".
And here's a nice picture from the 1934 heatwave (when atmospheric CO2 levels were much lower than they are today) which dried up many UK reservoirs and killed a few people (I haven't been able to find the number of deaths):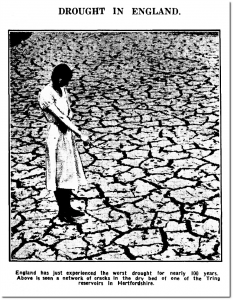 Vaccinate – vaccinate – vaccinate
Some older readers might have happy memories of the Daleks:
Well, it seems that the US Centers for Disease Control and Prevention (CDC) have been taking lessons from the Daleks with the CDC's obsession with vaccinate – vaccinate – vaccinate! Last week the CDC recommended children aged from 6 months to 5 years get vaccinated against the Chinese lab-leaked plague. 'We know millions of parents and caregivers are eager to get their young children vaccinated, and with today's decision, they can,' says CDC Director Dr Rochelle Walensky.
Really, Dr Walensky? Are parents really "eager to get their young children vaccinated" as you claim?
We know that Covid has an almost negligible fatality level in people under 50 years old: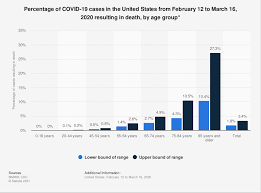 In fact, serious illness and deaths from Covid in children is so low that there haven't been sufficient cases for these to be reliably measured.
Moreover, the trials carried out by Pfizer didn't include sufficient numbers of children to conclude whether vaccination or catching Covid would be more dangerous to young children.
However, there is a massive amount of information emerging about the side-effects of the untested experimental vaccines – increase in Sudden Adult Death Syndrome, neurological conditions, auto-immune problems (monkey-pox) and heart muscle inflammations (myocarditis and pericarditis).
It is my understanding that the main argument for the CDC's recommendation was to "ensure consistency". What is meant by that was – if the CDC recommended young children (6 months to 5 years old) shouldn't be vaccinated against Covid, then people might start wondering about the effectiveness and safety of the vaccines. Then they might begin to question whether children aged between 5 years and 10 years old should be vaccinated. Then the doubts could extend to those aged between say 10 and 20 years old and so and so forth. It's more than possible that the CDC has painted itself into a corner. Having come out so strongly in favour of vaccination for young adults, the CDC has been trapped into recommending vaccination for ever younger age groups more for reasons of maintaining its credibility and social control than for any medical rationale.
Oh, and it might be worth mentioning the huge amounts of money flowing from the Big Pharma companies to US government supposed 'scientists'. Senator Rand Paul has just revealed that in the period 2010 to 2017, 27,000 royalty payments were made to 1,800 US National Institutes of Health employees totalling $190m. We don't know the figures since 2017, we don't know which companies paid these royalties and we don't know the names and specialities of the 'scientists' who received these royalties. But I'm sure that none of us would be so cynical as to suspect that the mad rush to vaccinate everyone in the US over 6 months old would have anything to do with the fact that the largely ineffective Covid vaccines – when even the great Dr Fauci has just caught Covid despite having (I believe) four Covid jabs –  will be the most profitable medical treatments in human history.